Description
esaning

Material: 90% Viscose
Length: knee length
Sleeve: sleeveless
Adjustment: Suitable for club, nightclub, party, night out, clubwear, evening, wedding, homecoming. Style good for Spring,Summer,Autumn and Winter.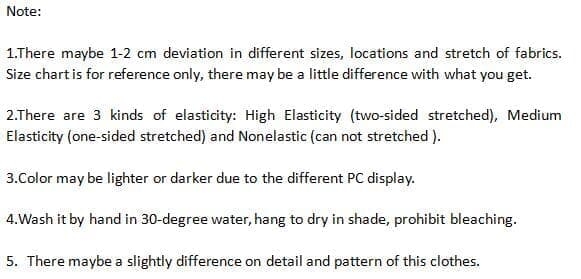 Reviews (10)
Bylarissa pionkMonday, 27 April 2020
I liked the fitting off the dress and the style.
ByPatty SchmidtSunday, 26 April 2020
I'm 5'8 extremely curvy butt and hips smaller up top waist area. I love the dress but I can NOT bend or dance much or it will be a full moon. Bought this dress last minute so I had to do what I had to do.
ByDEBSTERTuesday, 21 April 2020
It's a very nice dress. It only had it in a small at the time I purchased it , so I took it .
BybThursday, 16 April 2020
I love this dress. It looks gorgeous on. Fit was as expected. Would buy again.
ByC.J.Monday, 13 April 2020
ByGJWTuesday, 07 April 2020
When I saw this dress I was hesitant to buy it because people said it was see through or something like that. I ABSOLUTELY LOVE THIS DRESS. It is literally exactly what I was looking for, the fit is exactly how the size chart says and there is no issues with the dress. The dress shipped in time and even the package was mad to ship back in case of a return. BEST DRESS EVER!! BUY IT.
ByJavThursday, 16 January 2020
I received dress to wear for a party. I love the fit and also able to wear different ways
ByKL901Thursday, 16 January 2020
Love it looks great - ordering another color to just have on hand for some future event
ByBobThursday, 16 January 2020
Sexy, well made dress. Size was correct and looks damn good on the wife......and she likes it. Win win for me.
BySarah ElizabethTuesday, 07 January 2020
I love this dress! I typically wear a size medium, and ordered one for this dress and it fit perfectly. Arms are a little tight, but not too uncomfortable. It's a great dress for weddings, a night out or just work.