Description
esaning

Material: 90% Viscose
Length: knee length
Sleeve: sleeveless
Adjustment: Suitable for club, nightclub, party, night out, clubwear, evening, wedding, homecoming. Style good for Spring,Summer,Autumn and Winter.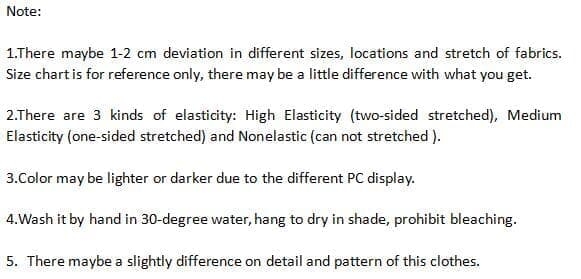 Reviews (8)
ByTeslieFriday, 24 April 2020
Great value for money Good fit Lovely dress
ByKaren G EpsteinMonday, 20 April 2020
Great fun item, very cheap, but my girlfriend felt very sexy in it, and it flatters any body type...
ByKrista LWednesday, 15 April 2020
Gorgeous dress. Lots of compliments and nice fit for an hourglass mommy on a fancy night out.
ByOliviaFriday, 10 April 2020
This dress is much better than the photo shows
ByITAngelThursday, 02 April 2020
This dress has a lovely, soft feel to it and it is very light. It is well made, drapes beautifully and is very versatile - not just because you can wear it a number of ways, but because its classic styling makes it a great choice for a day at the beach, or a night on the town.
ByjulieMonday, 20 January 2020
I love this dress.Great dress, Fits well. Will buy from this seller again .
ByRocio CasanovaTuesday, 14 January 2020
Wore this for my 30th birthday! Fit like a glove and got sooo many compliments:) ,It fit like a glove and it stretches to body type:) NOt too long and not too short. I seriously LOVE this dress.Would purchase again
ByBrenMonday, 06 January 2020
I love this dress! Fits perfectly. I get lots of compliments on it. Super comfty. Fabric is lightweight.