Description
esaning

Material: 90% Viscose
Length: knee length
Sleeve: sleeveless
Adjustment: Suitable for club, nightclub, party, night out, clubwear, evening, wedding, homecoming. Style good for Spring,Summer,Autumn and Winter.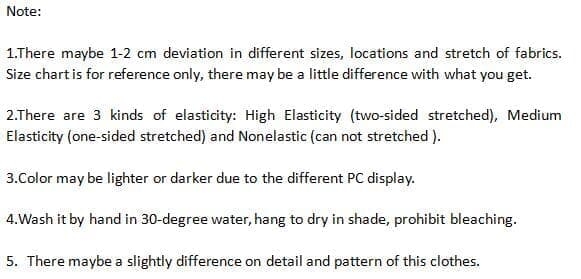 Reviews (13)
ByK.D.Wednesday, 13 May 2020
Super cute, nice material, great price, flattering. I'll be getting other colors.
ByPeninaTuesday, 28 April 2020
This dress is so flattering and the material is good quality! it looked great!
ByLauren WintersWednesday, 22 April 2020
Fit according to size chart, absolutely love this dress!
ByMarta PerezFriday, 17 April 2020
I bought this thinking it would be 'ok' but nothing special because it was much cheaper than others, but it's amazing!! Wearing it I go from a size 22 blob to fitting into an 18 with no lumps and bumps! It's like magic! It's tough to get on, but we'll worth the struggle!
ByP.JeanTuesday, 14 April 2020
This dress is lovely quality, thick stretchy fabric. Very pleased with it and excellent price. Would buy again.
ByJennaWednesday, 08 April 2020
STUNNING. My friends saw pictures of me in this dress and they all needed to buy it. Perfect for Vegas. Worth every penny. The white is perfect against a tan.
BySarah BennettWednesday, 01 April 2020
Love it will definitely order more I need to check other colour options
ByMuffinFriday, 17 January 2020
Loved it! Lots of compliments. Length was good. Fit was good.
ByShyann WilliamsFriday, 17 January 2020
The product fit perfectly I wore my dress to go see Hamilton. I receive multiple compliments on my attire.
ByRambo 1991Saturday, 11 January 2020
I love the way this dress made my body look!!! It fit just right in all the right places I definitely suggest it. fabric is good quality I ordered a medium and weight 123 lbs.
ByRomana BoaventuraFriday, 10 January 2020
The material is amazingly soft and of great quality! I ordered a small for a snug fit just how I like
ByMiasha ThomasFriday, 03 January 2020
The fabric is a little strange but the dress fits nicely
ByShahd yusefFriday, 03 January 2020
Great material, hugs curves very well. Everyone complimented me on this color and loved the dress on me, can be worn w/ shoes to the office or w/ heels for a night out, very versatile and cute