Description
esaning

Material: 90% Viscose
Length: knee length
Sleeve: sleeveless
Adjustment: Suitable for club, nightclub, party, night out, clubwear, evening, wedding, homecoming. Style good for Spring,Summer,Autumn and Winter.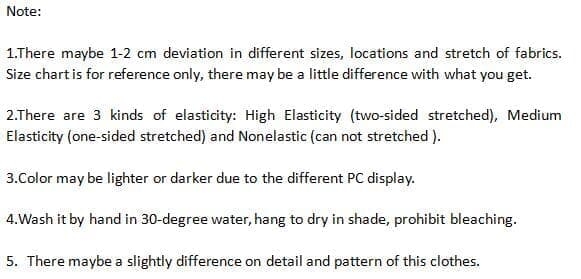 Reviews (9)
ByJessica StarlingFriday, 24 April 2020
Really pretty dress unique design and fits perfectly.Love it
ByAshleyMonday, 20 April 2020
ByAshleyMonday, 20 April 2020
ByJanean C.Wednesday, 15 April 2020
The dress is beautiful. I was surprised at the quality of the material bearing in mind the price of the product. I shall definitely re-order from this seller.Overall excellent service .
BySteph The1Friday, 10 April 2020
Nice than expected. Good material, figure hugging and not see-through. Love it.
ByTrudieThursday, 02 April 2020
Great purchase! Service perfect, it came through 3-4 days after order. And it was nicely packaged and I had to sign for it. Dress itself is perfect cut, it accentuates all the curves and its good lenght too,not too short,just above the knee. You can dress it up with chunky jewlery and heels, wear it for work with pumps or flip flops when warmer. I liked it so much I ordered 3 more in different colours!
ByDemetria JohnsonMonday, 20 January 2020
So happy with my purchased this dress is fabulous the fabric is just perfect
ByOlivia LarteyTuesday, 14 January 2020
So glad I purchased this dress! I am forever a loyal customer. I am about to purchase some skirts. The material is awesome and the zippers are great you won't have to worry about it breaking!
ByToriMonday, 06 January 2020
Loved! Fit true to size and got a ton of compliments from friends and family at Easter brunch. Not my favorite material but definitely worth the price.