Autumn and winter new round neck pullover slim knit dress 79169
stars, based on
12
reviews
Description
esaning

Material: 90% Viscose
Length: knee length
Sleeve: sleeveless
Adjustment: Suitable for club, nightclub, party, night out, clubwear, evening, wedding, homecoming. Style good for Spring,Summer,Autumn and Winter.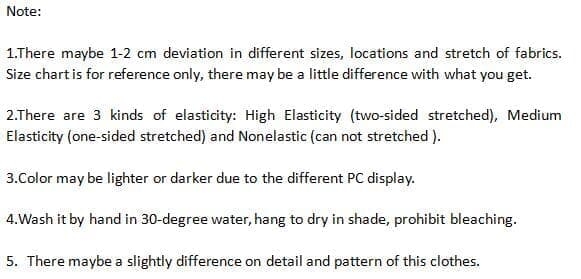 Reviews (12)
ByJ. BullisWednesday, 13 May 2020
This dress is super cute and comfortable! I received a lot of complements on it and I have already ordered another one in a different color. I am very happy with the quality and look. I am 5'3" 135 34DD and I ordered a Medium.
ByMichelle lopezTuesday, 28 April 2020
Wore it with confidence at 40
ByStacyWednesday, 22 April 2020
I love it, it fits the perfect body, it makes you look sexy and elegant.
Byguadalupe worleyFriday, 17 April 2020
Brought the XXL as I'm a large 16 but it was a little lose, so many a size smaller would have been better
ByAlyTuesday, 14 April 2020
Great value. Excellent quality, lovely fit and nice colour. I've already got it in many colours.
ByKatie K.Wednesday, 08 April 2020
ByKW172Wednesday, 01 April 2020
Good fit, decent quality and price.
ByBenita CaverFriday, 17 January 2020
Beautiful dress. Nice stretch. Well made
ByLaura TompkinsFriday, 17 January 2020
Excellent quality of material good fit.
ByErin JefferysSaturday, 11 January 2020
Love the dress fit perfectly. I am planning to buy different colors. Thank you
ByAteamzMaMaFriday, 10 January 2020
Perfect little black dress. Can be worn with sneakers or sandals for a casual look or dressed up.
ByAngelaFriday, 03 January 2020
I just love this dress. It clings in all the right places and accentuates my curves. I chose a dark color which matches my skin tone. Love it!