Description
esaning

Material: 90% Viscose
Length: knee length
Sleeve: sleeveless
Adjustment: Suitable for club, nightclub, party, night out, clubwear, evening, wedding, homecoming. Style good for Spring,Summer,Autumn and Winter.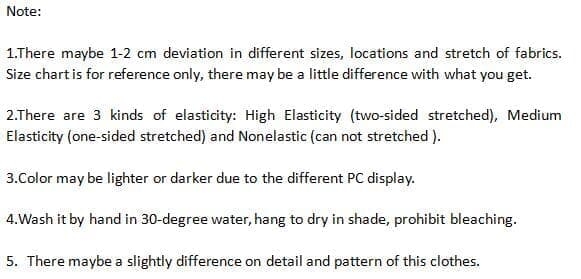 Reviews (8)
ByGWildFriday, 24 April 2020
Arrived on time and size is just right.
ByMichael TvedtMonday, 20 April 2020
Great fits perfectly love it
BylokisminionWednesday, 15 April 2020
Size 16 so I purchased XXL and it was a perfect fit. I received lots of compliments on this dress. Really great quality and washes well too. Speedy delivery and I've already purchased another dress from this seller. 10/10
ByGabrielle SabrineFriday, 10 April 2020
Lovely fit lots of praises. I love this dress.
ByMsChinchie2UThursday, 02 April 2020
This is a pretty cute dress! The material feels nice and it fits pretty well. Shipping was fast. For reference I'm 5'6 and 130 pounds.
ByInessa InnaMonday, 20 January 2020
Beautiful. Great dress and excellent quality. Nice fabric and good style. Fast delivery. Thank you very much.
ByJustin BradfieldTuesday, 14 January 2020
So happy with my purchased this dress is fabulous the fabric is just perfect
ByLindsey SMonday, 06 January 2020
I love this dress. I wish there were more patterns! Great dress you can dress up or down. I wore this to a wedding. Beautiful!