Autumn new high-end contrast bandage dress, simple sling high waist dress
stars, based on
9
reviews
Description
esaning

Material: 90% polyester
Length: knee length
Sleeve: sleeveless
Adjustment: Suitable for club, nightclub, party, night out, clubwear, evening, wedding, homecoming. Style good for Spring,Summer,Autumn and Winter.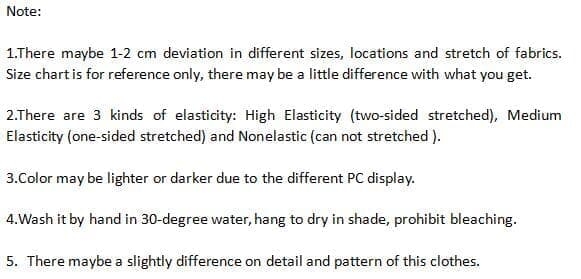 Reviews (9)
ByAbbyWednesday, 13 May 2020
Extremely cute, fits great, isn't see through - highly recommend!
ByZee ZeeTuesday, 28 April 2020
Lovely skirt, comfortable and nice fitting. I'm a size 12 and needed a size small
ByLoriWednesday, 22 April 2020
I ordered this for a friend and she said it fit. She said she could have gone down a size because it fit a little big.
ByFarmgirlFriday, 17 April 2020
BysaraTuesday, 14 April 2020
Shows all the right curves.. fits to a T. Gorgeous colour. Lovely fabric. And so so affordable!
ByBoyMamaWednesday, 08 April 2020
Fits great! Great fabric! Definitely will be buying again for other occasions. Got a ton of compliments
ByRita SchreyerWednesday, 01 April 2020
Fabulous fit and great after a quite a few washes
ByBrittanyFriday, 17 January 2020
This dress is absolutely flawless!! Gorgeous in every single way. There is not one thing wrong with this dress. The dress even looks a million times better in person than it does online. I encourage anyone who loves bodycon dresses to purchase this.
ByMarianoMartinFriday, 10 January 2020
Cute sexy simple dress, tried it, it is perfect! It is stretched and the fabric is very soft. This dress embraces all your curves in the right way. I like it. This is a dress that can be worn with sneakers or high heels. Can make it very dressed or dressed. Suitable for the last heat wave before the end of summer.