Description
esaning

Material: 90% Viscose
Length: knee length
Sleeve: sleeveless
Adjustment: Suitable for club, nightclub, party, night out, clubwear, evening, wedding, homecoming. Style good for Spring,Summer,Autumn and Winter.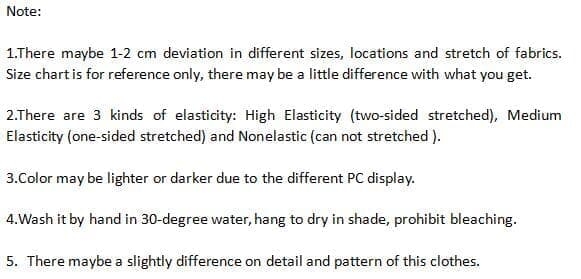 Reviews (8)
BySara CastellanoSMonday, 27 April 2020
Love this dress!! High quality for the price, wore it in Vegas over Christmas, was absolutely perfect!
BySharon K. Van EdemaSunday, 26 April 2020
ByIztaccihuatl Romero floresTuesday, 21 April 2020
The desss was a perfect fit.
BytbirdtexThursday, 16 April 2020
Absolutely stunning! I am size 14/16 but ordered the 14 size chart equivalent thinking I may have to slim into it. The tailoring is such quality it looks perfect on! Very happy.
ByHeather A.Monday, 13 April 2020
Great fit as expected and well made. Lovely casual every day dress. Totally practical.
ByKelly M.Friday, 03 April 2020
This dress is very elegantWell sewnLooks great on
ByMarls CThursday, 16 January 2020
First the style is very glamorous! Then the material is excellent and exceeded my expectations! I also bought a similar style from a different seller but material was cheaper. This one is stretchy and thick. Really good quality.
ByMarkeyta DwyerTuesday, 07 January 2020
I purchased this dress as a last minute back up for a trip I was taking and it was the best idea I had ever!! The dress come packaged in a ziplock garment bag, which help with traveling. The quality is exceptional, it's not a thin flimsy dress at all. I was so surprised at how well made the dress was, I ordered two more. FYI if you are curvy with a big bust you might want to go up a size, the dress fits like a glove.