Description
esaning

Material: 90% polyester
Length: Long
Sleeve: sleeveless
Adjustment: Suitable for club, nightclub, party, night out, clubwear, evening, wedding, homecoming. Style good for Spring,Summer,Autumn and Winter.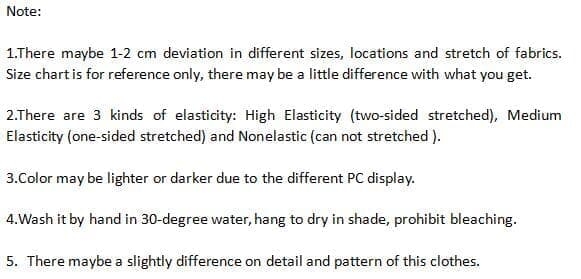 Reviews (10)
Byfshndiva427Wednesday, 13 May 2020
I ordered this dress for a fall wedding and I received many compliments on it! It is very comfortable to wear in cooler weather and the fit and style of the dress is very flattering. I tried on a small versus medium and preferred the small... it was not tight at all and it still had a looser fit (I am 5'4'' and about 135 lbs). I would highly recommend this dress!
ByAshley I. RogersTuesday, 28 April 2020
Very surprised at the quality of this dress! Its a very nice mid to heavyweight fabric that holds its shape and is soft.
ByTerrariaFan123Wednesday, 22 April 2020
Absolutely incredible dresses and suits most figures, I used these as my bridesmaids dresses and my bridesmaids loved them and loved the fact that they can wear them again. Reasonable price and quick delivery!
ByKennyGFriday, 17 April 2020
This is a beautiful dress not too thin material lovely fit super for price paid
ByNorraTuesday, 14 April 2020
ByGlenda GreenFriday, 10 April 2020
This is a real cute dress loved it so much.Its real cute for a thick girl because it shows off all your curves
ByWinniesmomThursday, 02 April 2020
Great quality and price. I'd buy it again!
ByBrandi ParkerFriday, 17 January 2020
Dress is totally worth the price. Im 5'3'', 120lbs, 34C, and the small fit perfectly. Fabric is high quality and its very flattering. I think this dress would probably look great on any body type
BySANDLSaturday, 11 January 2020
It is tight going on but is beautiful. My husband loved it. I wore it out to eat and people I didn't even know were complimenting me on it. No bra needed with this!
Bykeandra daltonFriday, 03 January 2020
By far one of my favorite dresses, if not my favorite. Amazing quality, didn't deal with having to constantly pull the dress up all night, in the breast area, and received so many compliments on the dress. Will definitely be buying other styles!!