Autumn new bandage dress, sexy long-sleeved strapless evening dress
stars, based on
( 5 )
reviews
Description

Material: 90% polyester
Length: knee length
Sleeve: Long sleeve
Adjustment: Suitable for club, nightclub, party, night out, clubwear, evening, wedding, homecoming. Style good for Spring,Summer,Autumn and Winter.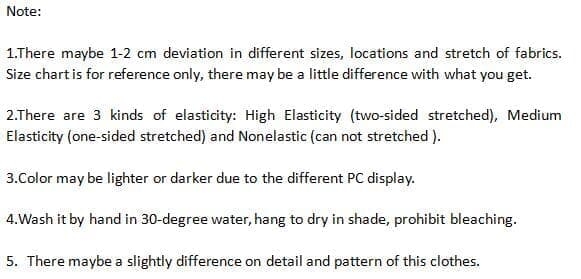 Reviews (5)
ByOliviaThursday, 02 April 2020
Fits well, very sexy. My wife says it's perfect for going to a club and also for a resort we like in Jamaica.
ByReyMiriMonday, 20 January 2020
Sooo cute! Look carefully at size chart. Usually I am a medium but according to the chart I am a large so that's what I ordered and it fit very well. Snug but comfortable. Zip it all the way up. I almost thought it would have a pucker in the center but if it's zipped tight you can't see one. Very slimming
ByLashree CooperTuesday, 14 January 2020
I love my bandage dress. I have an event coming up next month and can't wait to turn heads in the dress.
Bymary caroMonday, 06 January 2020
The dress is very nice.Fits perfectly based on the size description which I checked mine first before ordering this dress..The cloth is comfy and look expensive.I got a lot of compliments.Overall I love the dress.
ByJeKoThursday, 02 January 2020
Great dress for the price. Fabric similar to a winter lined under armor. Great, thick enough, fits good.