Description
esaning

Material: 90% Viscose
Length: knee length
Sleeve: sleeveless
Adjustment: Suitable for club, nightclub, party, night out, clubwear, evening, wedding, homecoming. Style good for Spring,Summer,Autumn and Winter.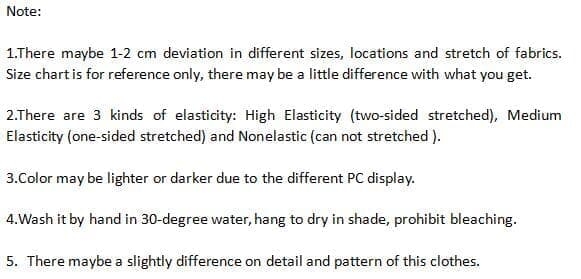 Reviews (8)
ByS. B.Friday, 24 April 2020
This dress fits perfectly will order another colour love it
ByJayMonday, 20 April 2020
I LOVE these dresses! Can't beat the price for what you get. I've purchased 2 in different colors. The first was a large and a bit too loose. I got medium the second time and it was PERFECT! Very flattering, super comfortable and SO cute!!
ByKathy M.Wednesday, 15 April 2020
lovely dress. well worth the money.
ByIvonne ValleSaturday, 11 April 2020
Lovely quality material, colours and patterns are even more attractive than picture. Fits perfectly with a bit of 'give' and stretch. Really pleased and I've bought a pile more from 'esaning' whoever they are, and all items are great quality, well made, lovely patterns and super fit. X
ByLaurenFriday, 03 April 2020
Amazing dress, good quality and exactly my size. I have size Small and bought the same which is suits me very well
BykaleighbelleWednesday, 22 January 2020
I was not expecting to like this dress. The price concerned me bc you always worry about quality. Overall I was impressed on many fronts. It fit well, it was comfortable, and my boyfriend liked it.
ByKayThursday, 16 January 2020
Absolutely love this dress! It is perfect for a night out. I bought it as part of my Halloween costume, knowing I would soon be wearing it again for date nights.
ByKatharina McNeilMonday, 06 January 2020
It fits perfectly and is so nice a flowy and just super comfy. Such a beautiful dress.