Description
esaning

Material: 90% polyester
Length: knee length
Sleeve: sleeveless
Adjustment: Suitable for club, nightclub, party, night out, clubwear, evening, wedding, homecoming. Style good for Spring,Summer,Autumn and Winter.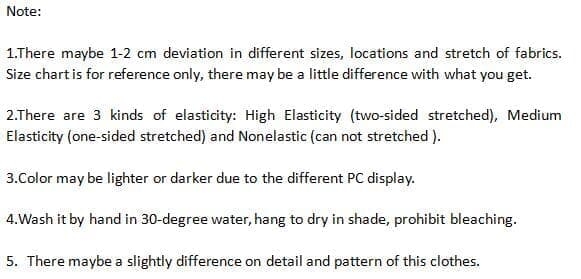 Reviews (8)
ByDebra S.Friday, 24 April 2020
Was impressed with the dress
ByVictoria S.Monday, 20 April 2020
OMG I LOVE THIS DRESS! the dress fits like a glove,I am 5'7 and 155lbs. The neck line is very flattering and the front pleating hides a bit of mom-belly and the materialis thick with a lot of give. I would buy every color if I had a job where I could wear them all.
ByJennifer GoscheWednesday, 15 April 2020
TOTALLY LOVE THIS BRAND !!!
ByLaylaSaturday, 11 April 2020
Very surprised at how good this dress is, I've had a few products from China which as a whole are good but have had some really poor products when it comes to clothing, the esaning products seem very goodReceived size Medium, my wife is a 12-14 when it comes to sizes, although this is a tight fitting dress it contours the body really well, my wife is large on top, and even this doesn't pull the dress or make her shape odd in anyway, really impressive.All in all a very good dress from esaning, only thing to remember is its figure hugging, tight but well fitted
ByPatti S.Friday, 03 April 2020
Got this for next years holiday , lovely material, great price , would recommend
ByPatrick HeffernanWednesday, 22 January 2020
Got this for a trip to Aruba ( anniversary dinner) husband was very happy with it kept telling me how much he liked it😉 I'm 5'7 140 lbs and ordered this in a size M usually I am a size 8 and it fit great super comfortable although it did ride up so be aware but found the lightness of the dress and fit was more important to me
ByPattiThursday, 16 January 2020
Beautiful dress fit unbelievably well as if made for me.
ByMoniqueMonday, 06 January 2020
Loved the dress. It's a tight but stretchy fit if you understand what I mean lol