Description
esaning

Material: 90% polyester
Length: knee length
Sleeve: Long sleeve
Adjustment: Suitable for club, nightclub, party, night out, clubwear, evening, wedding, homecoming. Style good for Spring,Summer,Autumn and Winter.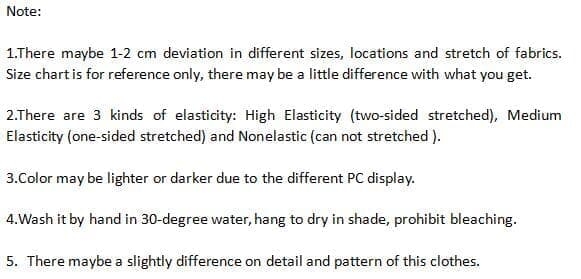 Reviews (11)
ByCarly CoulibalyWednesday, 13 May 2020
My daughter wears a medium. I bought a medium for her and it fit perfect. I purchased black and it was not see-through. Decent quality for the price
ByROSIETuesday, 28 April 2020
The fitting and length is perfect
ByAmy DuffWednesday, 22 April 2020
Amazing dresses, fits perfect and looks like an expensive dress! Love it! I have them in every color!
ByKitty CatFriday, 17 April 2020
Just as you see it. Dress very flattering, shows off curves.
BydesereeTuesday, 14 April 2020
Very good quality for price.
Bytina b. bromleyWednesday, 08 April 2020
Great fit and material. Fits perfect.
ByHollz01Wednesday, 01 April 2020
Really good-fits well good quality
Bydana hortonFriday, 17 January 2020
The dress fit my daughter perfect.. She wear a small and I bought a small.. Material VERY MUCH QUALITY.. Has stretch to it but fit tight in all the right places
ByJLTorresFriday, 10 January 2020
This is a very cute and sexy dress. I love how simple it is, and its slso very soft and almost silky.I am 5 feet tall and about 105 pounds. It fits by the knee but its still cute and sexy!
ByEvelissaThursday, 02 January 2020
Amazing quality I truly love the material of this dresss. Very versatile it can be worn both casual and dressy casual. I'm satisfied with this purchase.
ByAngel LewisThursday, 02 January 2020
This long sleeve midi dress is probably my favorite in my entire closet. Love how it fits and the soft material. I feel like it runs true to size, I was afraid it was gonna fit too small but didnt! it fits perfecf! Ooh and can we talk about that bright red!!!! Just perfection.