Description
esaning

Material: 90% polyester
Length: knee length
Sleeve: sleeveless
Adjustment: Suitable for club, nightclub, party, night out, clubwear, evening, wedding, homecoming. Style good for Spring,Summer,Autumn and Winter.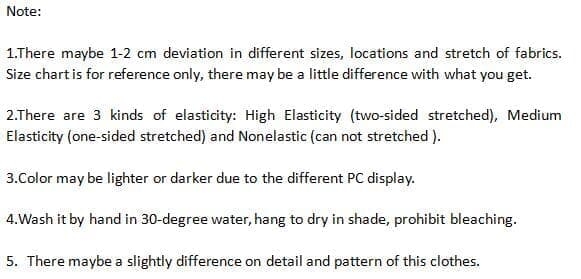 Reviews (10)
ByEmilyWednesday, 13 May 2020
The reviews were hard for me to choose which size I should get so I went with the sizing chart and it fits great. I am a M-L, 132 lbs but got small and it fits perfectly. Not too tight at all. I would say, just measure yourself and follow the charts, it would be your best bet. Quality is also great!
ByOlga LiTuesday, 28 April 2020
Excellent especially as it is a little bit stretchy, love the quality and the garment as it matches my top
ByTeslieWednesday, 22 April 2020
I wore this dress for an interview and received so many compliments. It fits really good I paired it with a blazer.
ByAngieFriday, 17 April 2020
Well made and comfortable to wear
ByBookfresserTuesday, 14 April 2020
ByMedicMariaWednesday, 08 April 2020
as a large breasted women I expected the dress to be to small, skirt fits perfectly and great quality
ByNikki EnglandWednesday, 01 April 2020
Exactly what I was looking for . I shall buy more !
ByNneamaka IsolokwuFriday, 17 January 2020
Loved this dress. Great fit. It looked amazing and the bright color was eye catching. This was a great choice to celebrate my Loves birthday party.
ByK.LaShaeFriday, 10 January 2020
This little dress is versatile
ByPauline ColeThursday, 02 January 2020
Can not get enough of this perfect dress!I have a blue and now black one.dress it up or dress it down.it is comply and warm and sexym. I am going to get every color.you can toss it in a suitcase without a wrinkle.looks great with boots or heals.