Description
esaning

Material: 90% polyester
Length: knee length
Sleeve: sleeveless
Adjustment: Suitable for club, nightclub, party, night out, clubwear, evening, wedding, homecoming. Style good for Spring,Summer,Autumn and Winter.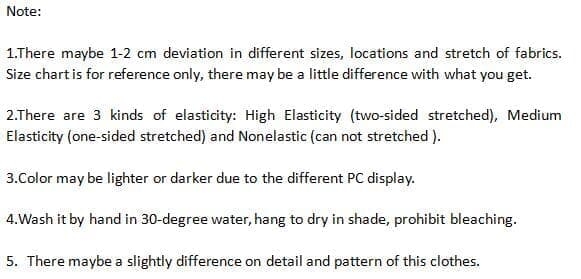 Reviews (9)
Bymaryann parkFriday, 24 April 2020
Dress fits well. Im a size 10-12 so ordered a 12 in blue, and it fits well. stretchy material. probably could have gotten away with a size 10 but love it none the less. Ordered another one it green as I love it so much!!
ByMargueriteMonday, 20 April 2020
Very nice frock, a tad too long if you're going to wear flat shoes.Looks quite fit on too. ;-)
ByMarcia F.Wednesday, 15 April 2020
This dress is very elegant an git perfect. I am a little to heavy so their is ample room for women with larger breasts. I may write a further review once it has been washed.
ByMichelleFriday, 10 April 2020
Lovely dress at a shockingly cheap price!
ByKBitThursday, 02 April 2020
Nice dress. Comfortable, soft and flattering. I only bought it as a cheap dress for work and when I wore it my boss asked if I was going for an interview! It washes well too - shrinks when wet then goes back to normal size when dry. Easy to iron too.
ByMSMonday, 20 January 2020
This dress was everything. I loved it so much and got so many compliments, I just ordered it again in a different color. I'm 5'8 205 and I ordered at XL...I'm pretty lean I sized up so I wouldn't feel stuffed and so I could move and dance in it.
BylupitaMonday, 20 January 2020
So glad I purchased this dress! I am forever a loyal customer. I am about to purchase some skirts. The material is awesome and the zippers are great you won't have to worry about it breaking!
ByOrlando L.Tuesday, 14 January 2020
Perfect dress. I was worried about the sizing because it's so tight fitting but the large worked perfectly for me. I am 5'9", around 170 lbs, 34-29-43. I have a serious booty and that's the biggest reason that a lot of clothes don't work for me, but this is literally perfect. Squishes your boobs a little but I don't mind. Also, doesnt show too much cleavage but if you wanted it to you could pull it down slightly without it looking wierd. And you can wear a regular bra with it with no straps exposed. The red is really nice, but appears slightly orange in certain light. If you bend over, it bends with you instead of riding up and exposing your butt. Comes to mid thigh on me, and I'm moderately tall. Really fitted, but doesn't make it hard to breathe or restrict your movement at all. I'm fact, it's really comfy. So glad i bought this dress and considering getting the black one too.
ByAlbTechMonday, 06 January 2020
This dress is so elegant and so flattering that I really recommend especially if you have a mommy tummy.