Description
esaning

Material: 90% Viscose
Length: knee length
Sleeve: sleeveless
Adjustment: Suitable for club, nightclub, party, night out, clubwear, evening, wedding, homecoming. Style good for Spring,Summer,Autumn and Winter.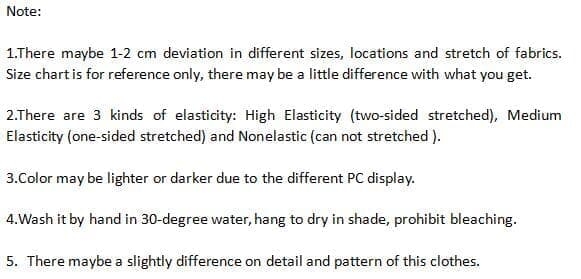 Reviews (3)
ByMakTuesday, 28 April 2020
I needed a modest, but flattering dress for church. I purchased this dress in a size large on faith due to the glowing reviews of many other ladies who purchased this dress. I can say everything others reviewed about this dress is true. I am 5'3, 170, with thick thighs, a tummy, curves everywhere.. especially behind. I have petite shoulders, sport a D cup, and lave l long torso and typically wear misses sizing instead of petite sizing. Perhaps I lost a bit of weight, but this dress made me appear smaller everywhere. It is perfectly cut for my frame, very flattering. The black fabric is ideal for the stage environment, the purpose the dress was purchased. It was form fitting, but did not reveal or create lumps and bumps on my back or tummy. This dress coordinated exceptionally well with silver jewelry. I might buy other colors in the future.
ByMarie WoodwardThursday, 09 January 2020
Love the loose fit around my belly and hips but fits my shoulders still. Love it for postpartum body!
ByPaula BurginThursday, 09 January 2020
It fits perfect and the material is extremely soft. Doesn't shrink when dried either. I love it so much I just bought a second one in white.