Heavy work beaded perspective long-sleeved evening dress women party dress
stars, based on
8
reviews
Description
esaning

Material: 90% polyester
Length: Long
Sleeve: Long sleeve
Adjustment: Suitable for club, nightclub, party, night out, clubwear, evening, wedding, homecoming. Style good for Spring,Summer,Autumn and Winter.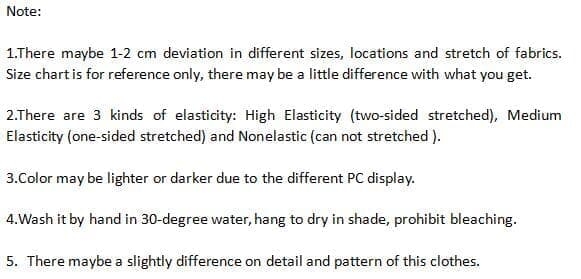 Reviews (8)
ByGibsonMonday, 27 April 2020
I love everything about the dress
ByKaren L. JacksonSunday, 26 April 2020
Loved this dress. Ordered a small and true to size. Length was just right, not too short or long. Highly recommend!
ByDeeTuesday, 21 April 2020
Perfect for the evening! The fit was perfect and very comfortable
ByPhillip SextonThursday, 16 April 2020
It is a satisfactory dress for this price 13. The fabric is a thick and strechy polyester. The fit is true to size as it has elasticity. If you are tall, it will be nice on you but for a 5 feet person it looks like being covered by a black fabric.
ByKerriAnnMonday, 13 April 2020
Beautiful colour. Good quality and exactly what I expected. I think I will order other colours too.
ByTroy43FanTuesday, 07 April 2020
The top fit perfectly as expected, but the skirt was a little smaller than I was expecting, that was not a problem for me. I decided to pull it and stretch it out, turns out it fixed up pretty well, the color was beautiful, everybody had to stare. The fabric is also amazing, but I do not suggest wearing it with dark colored underwear.
ByKaren WilsonThursday, 16 January 2020
This dress is a knockout! I'm 5'7, 179 Lbs and very curvy. 32G and 29 in waist. I got the medium and was apprehensive but it was perfect. Hugged my curves perfectly and still allowed me to walk without feeling like a mummy. The material is very heavy so it's a definite fall/winter dress. Must have! Get this dress you won't regret it!!!
ByJasmine WilliamsTuesday, 07 January 2020
LOVE LOVE LOVE this dress. It was true to size. The material was very high quality and it fit perfectly. I was a showstopper at my engagement party