Description
esaning

Material: 90% polyester
Length: knee length
Sleeve: sleeveless
Adjustment: Suitable for club, nightclub, party, night out, clubwear, evening, wedding, homecoming. Style good for Spring,Summer,Autumn and Winter.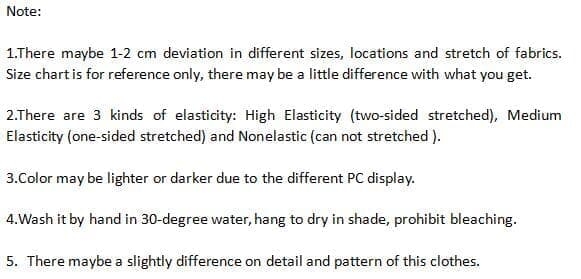 Reviews (11)
ByJoniece MurphWednesday, 13 May 2020
This is a very flattering dress and the fit and material are perfect!!This dress is super comfortable and washes well.
ByLisa S.Tuesday, 28 April 2020
Brilliant skirt fits perfectly thank you xx will order from the site again xx
Byrebecca krauseWednesday, 22 April 2020
Love the material its fresh in California weather and makes me look curvy and that's a plus.
ByTeresa JonesFriday, 17 April 2020
Little short in the body (6ft fall), but otherwise a slinky stretchy fit.
ByCarolynnTuesday, 14 April 2020
Such a simple outfit but its really flattering on. Just buy it, you'll love it
ByChad and Julie MitchellWednesday, 08 April 2020
I love this product! I want to buy it in every color!
BynanapanaWednesday, 01 April 2020
Very good quality and fit ordered more
ByTeshaFriday, 17 January 2020
This dress is a complete show stopper! Fits every curve and will have you feeling extremely sexy. The bandage material stretches but sucks you in tight to control any extra fluff that you might have lol.. I'd say purchase in your favorite color then purchase again in all of the other colors as well.
Bycornishlc44Friday, 17 January 2020
I wore this to a birthday party and received many compliments. sexy yet still classy. I'm 5'2, 140 lbs and ordered a medium.
ByheydayFriday, 10 January 2020
This little dress works well under a sheer dress, or paired with a kimono. Although thin, as I expected, the material is actually quite soft on the inside, which makes it comfortable to wear, and really makes me like it. Recommend.
ByEmily SkowronskiTuesday, 03 December 2019
I wore this dress as a bridesmaid, and received so many compliments! This dress is true to size and fits like a dream. It's become one of my favorite dresses!