High-end off-the-shoulder tube top shoulder bandage skirt, temperament slim sexy dress
stars, based on
( 5 )
reviews
Description

Material: 90% polyester
Length: knee length
Sleeve: sleeveless
Adjustment: Suitable for club, nightclub, party, night out, clubwear, evening, wedding, homecoming. Style good for Spring,Summer,Autumn and Winter.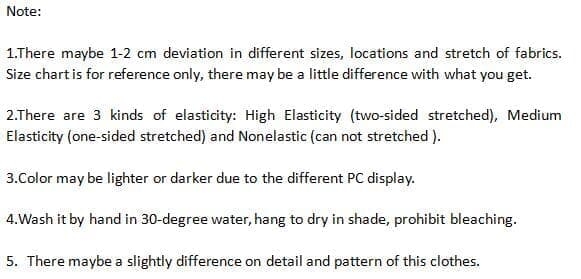 Reviews (5)
ByAnnemarie MelloThursday, 02 April 2020
Bought this outfit for my wife. She loves it!! It fits perfect and I LOVE the way she looks!!!
BybücherwurmregensburgFriday, 17 January 2020
This dress is amazing. I got sooo many compliments. My husband loves it. For obvious reasons... The dress has a thick material, that is very tight. But in a good way. It is as if you are wearing a full body spanx dress. Just without the uncomfortable feeling. It sucks everything in at the right places and works as a build in push up too. What more can a girl ask for? I love it. Oh, and for references. I am small and pretty curvy. And would never, ever wear some other skintight dress in public.
ByKEFriday, 17 January 2020
Order a size up, as it runs pretty tight. Very flattering and great quality. Perfect for a night out!
ByAlinaSaturday, 11 January 2020
Very nice, it is perfect on the body, like the photo, the size is correct, I recommend you do not think about it, buy it
BySonya WalleFriday, 03 January 2020
This dress is beautiful! I really wasn't expecting it to fit as it did. The material is perfect and it fits like a glove. I have a larger chest so definitely will need some tape to hold the strapless side down.