Description
esaning

Material: 95% polyester
Length: knee length
Sleeve: Long sleeve
Adjustment: Suitable for club, nightclub, party, night out, clubwear, evening, wedding, homecoming. Style good for Spring,Summer,Autumn and Winter.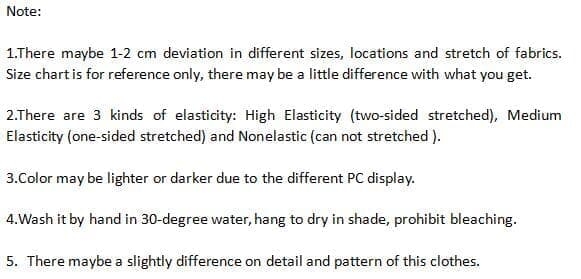 Reviews (8)
ByLorenaFriday, 24 April 2020
I like it on her too if I say so myself. Great feeling material and nice design. Thumbs up from me
ByTeresa L. RiderMonday, 20 April 2020
I'm 5'1", 128 lbs., I think I look fine in it. I've lost weight recently and needed some new summer dresses. This one is very pretty.UPDATE: Took on a business trip and got a little surprise when I put it on.
ByCatarina FleuryWednesday, 15 April 2020
Looks very nice. Fabric is nice
ByJurgaSaturday, 11 April 2020
Lovely design and quite comfy.
BySusan HuffFriday, 03 April 2020
Comfortable , looks great dressed up or just casual. It sure does hide a multitude of sins
ByAlex AndersenWednesday, 22 January 2020
I am 5'3" 170 lbs with a 38DD chest. I got a large and it's not too tight and it is very well made! Stretchy fabric and the top is sheer. Got a cute little bra letter to go under. Love it!
ByAlexia OwensThursday, 16 January 2020
Dress fits me perfectly. I followed the size recommendations provided, and I got just what I needed. The dress fits true to size, has strong material (doesn't look cheap), and fits where it needs to in all the right places. This dress was worth the buy!
ByMariaMonday, 06 January 2020
The material was great, sucked everything in. Super cute dress.