Description

Material: 90% Viscose
Length: knee length
Sleeve: sleeveless
Adjustment: Suitable for club, nightclub, party, night out, clubwear, evening, wedding, homecoming. Style good for Spring,Summer,Autumn and Winter.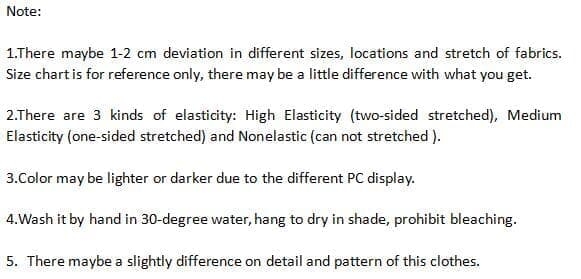 Reviews (5)
BySweet PeaFriday, 03 April 2020
such a lovely fitting dress, feels really expensive and tucks you in all right places!!
ByChiriac C.Wednesday, 22 January 2020
Very nice dress, i got one for my wife and a friend of her asked me to get one for her as well. i would recommend it.
ByAssenavWednesday, 22 January 2020
This dress is very nice. Purchased Small and it fits as I wanted to be. Not a body glove fit has a room but not big to look at.
ByYesenia LucianoThursday, 16 January 2020
Beatiful dress comfortable great fabric, I ordered the black before,-and just order the red one. The price is really good. Fits perfect I'm 4,11 curvy 120lbs. I got small size.
ByCaliLawyerGirlMonday, 06 January 2020
I ordered 10 different dresses from esaning for a bachelorette party in Las Vegas and this one was the winner! It will suck you in and make you look fantastic, especially if you have curves.