Description
esaning

Material: 90% polyester
Length: knee length
Sleeve: Long sleeve
Adjustment: Suitable for club, nightclub, party, night out, clubwear, evening, wedding, homecoming. Style good for Spring,Summer,Autumn and Winter.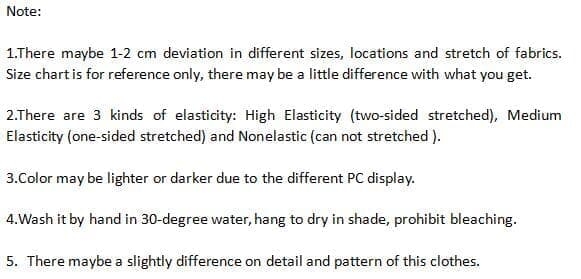 Reviews (8)
ByLucitaFriday, 24 April 2020
A reasonably well made little dress. It's a little smaller than expected despite buying a size bigger than in the description but it still fits. At 5'8" it comes to just below the knee, so a nice length. My boobs don't pop up like in the photo as I wear a regular bra so it covers my boobs without leaving them exposed in any way. The material is stretchy so it's easy to wear and very comfortable.
ByCheryl BacksteinMonday, 20 April 2020
I love the top, fits nicely and look really nice on, thankyou :-)
ByKristen LubinskiWednesday, 15 April 2020
Wore for a company team meeting, fit brilliantly I am between 14-16 . Felt confident wearing this, washes well. Great value , will be looking for more.
ByCariaFriday, 10 April 2020
ByLISA G.Thursday, 02 April 2020
For the price it looks ok.
ByLedthomasMonday, 20 January 2020
Love the material. The way it hugs your body, the colour is really nice too. I got a lot of compliments on the dress.
ByStephanieThursday, 16 January 2020
I love this dress it fit GREAT im 5 ft tall and weigh 140 lb , i got the dress in size large and it came to my knees i love the way it looks ! I think im going to buy it again in a different color :) and for the quality i dont mind the price because the material is very nice.
ByNidiaMonday, 06 January 2020
I love the style dress and this is absolutely perfect for me would buy again