New name dress, party pink floral ruffled patchwork thin shoulder strap dress
stars, based on
9
reviews
Description
esaning

Material: 90% polyester
Length: knee length
Sleeve: sleeveless
Adjustment: Suitable for club, nightclub, party, night out, clubwear, evening, wedding, homecoming. Style good for Spring,Summer,Autumn and Winter.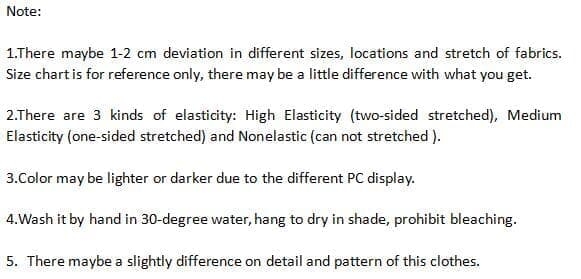 Reviews (9)
ByVicam 56Monday, 27 April 2020
Bought this dress for a girls trip in vegas. It was really cute and comfortable. My only issue was I maybe should have gotten a size smaller since there was gapping in the arm holes and chest. But overall it worked great and I can probably alter it a tad for the next trup.
ByLaura V.Sunday, 26 April 2020
I purchased this dress for an even I have coming up, it came super speedy which was fantastic. O got a size 12/14 fits perfect,The dress its self its stunning, Also the fact its off the shoulder gives it that sexy vibe too. I was shocked at how perfect this dress was it suits my curves so well I would 110% recommend this to anyone.
ByAimenTuesday, 21 April 2020
Perfect size and fit for me. Fabric is good quality I ordered Medium, my measurements are: hip 37,5, waist 30 and bust 35,5 and felt great wearing it.
ByAlex Thursday, 16 April 2020
Beautiful dress! This is a 'wow' dress! I will recommend it!
ByWonder WomanSaturday, 11 April 2020
Exelent delivery and very good quality.
ByJennaFriday, 03 April 2020
ByDrknlvly7Wednesday, 22 January 2020
Bought this for bestie Birthday trip to Vegas. It had the right amount of sexiness and the vibe I was going for. Was short as others stated, but did not bother me.
ByDestiny CarterThursday, 16 January 2020
Love this dress! This fit me perfectly! If you have any hesitation towards ordering this dress, have no fear, you will love it too!
ByCrystal LemonMonday, 06 January 2020
Great quality. Thick strong and stretchy material. Nice cut too. 👍🏻