Description
esaning

Material: 90% polyester
Length: Long
Sleeve: sleeveless
Adjustment: Suitable for club, nightclub, party, night out, clubwear, evening, wedding, homecoming. Style good for Spring,Summer,Autumn and Winter.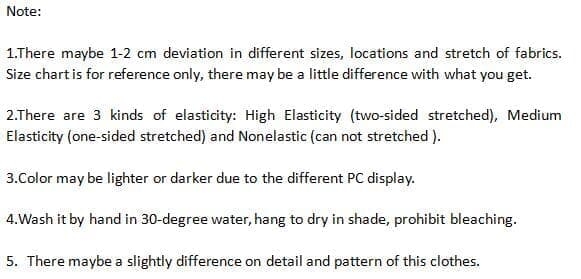 Reviews (11)
Byautumnyo2Wednesday, 13 May 2020
I normally wear a small (I'm 5'2, 140 lbs) but after reading the reviews I decided to go with a medium for comfort and I'm glad I did! It fit great .The material is thick and warm so that was also a plus! I'm going to order in more colors. I have worn it with boots, and also with leggings and heels.
ByErik valdezTuesday, 28 April 2020
I'm a storybook hourglass shape, a little on the heavier side. Broader shoulders, very small waist and large hips. This dress fit me perfectly. I'm very happy with this purchase
ByMelissa WeaverWednesday, 22 April 2020
This is a really nice, simple, pretty party dress. It fits well, and is great value for money.
ByNancyFriday, 17 April 2020
Love that the material has some stretch, looks exactly like the picture, personally I recommend going a size up
Bydorine horanTuesday, 14 April 2020
Love this dress, great fix and good quality
ByAmelia SFriday, 10 April 2020
Fits great! Tight bandage material!
ByCarmenThursday, 02 April 2020
Love this dress fits and feels amazing I'm a size 8 and the small is perfect.
ByJhonaChrisFriday, 17 January 2020
I bought this for a girls trip and it's absolutely beautiful.Great quality, stretchy and heavy material. I bought a large. I am 5'7 and about 165 lbs. The dress is tight and hugs your body in all the right places. I just don't like my current weight (after having a baby) and feel if I was a few lbs lighter this dress would be a hit.but overall great dress!
ByJessicaSaturday, 11 January 2020
This is a great dress. It fits tight and holds you in while flaunting your curves. I think the sizing guide from the seller is on point. I thought about getting an s but then last min. Went with the small and am happy I did. The seller is really awesome aswell. Very happy😊
ByDavid CrainFriday, 10 January 2020
Perfect!! It's form fitting and a great stretchy material. I will definitely be buying in more colors! These are perfect sexy dress.
ByJenniferFriday, 03 January 2020
There wasn't many photo reviews but I took Chance, love the dress fit great !, exactly like the photo material is very stretchy but a bit thick so it was perfect !, zipper if not properly locked into place tho may slide down but I had no issues with it wore for a wedding dances till 2 AN