Description
esaning

Material: 90% polyester
Length: short
Sleeve: Long sleeve
Adjustment: Suitable for club, nightclub, party, night out, clubwear, evening, wedding, homecoming. Style good for Spring,Summer,Autumn and Winter.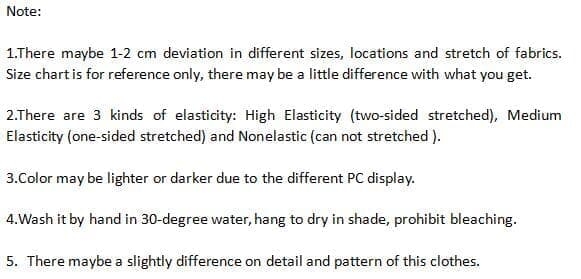 Reviews (7)
ByBrenda scottMonday, 27 April 2020
Came a day early, I got so many compliments. Very fancy
ByVeronica WiensSunday, 26 April 2020
Very cute dress! Looked great. Definitely hugs the curves.
ByTracia WindsorTuesday, 21 April 2020
Wore this dress to my friends wedding and got lots of compliments. Fits great
BymayThursday, 16 April 2020
This is a nice lightweight dress perfect for spring. It is made from good quality material and feels soft on the skin. Nice fit, not too snug. Would look great either with bare legs if it's hot or leggings if it's a bit cooler. Good value for money. Very happy
ByAmyMonday, 13 April 2020
Exactly what I expected, good quality, style,and price
ByNatasha BorgTuesday, 07 April 2020
Very sexy. I got a size small, which is a little tight on me, but bearable, I probably could've gone with a medium. I'm 5'5 and weigh 130. Other than that, the material is actually very comfortable, and gives your body shape. I highly recommend this company and outfit.
ByEloise BostonTuesday, 07 January 2020
This dress was perfect! It fit me like a glove! I got so many compliments on the dress. It was flowy and very comfortable!