New summer bandage dress, open back knit evening dress
stars, based on
11
reviews
Description
esaning

Material: 90% polyester
Length: short
Sleeve: sleeveless
Adjustment: Suitable for club, nightclub, party, night out, clubwear, evening, wedding, homecoming. Style good for Spring,Summer,Autumn and Winter.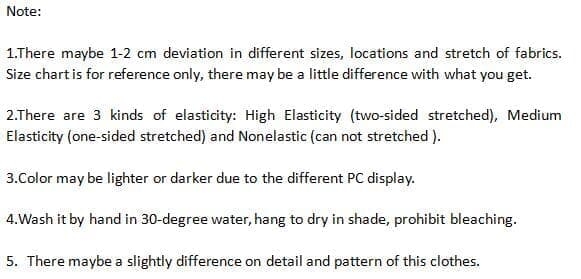 Reviews (11)
BySarah C.Wednesday, 13 May 2020
For reference, I am 5'3.5 and 160 lbs. I ordered the large. It was perfect. It gave enough "give" around the middle to tie and and still have some fabric pull so it didn't suffocate from the back. The material breathes but it's thick. Overall, I would definitely recommend.
BySummer cisnerosTuesday, 28 April 2020
It looked cute but I still was not sure and of course since the return policy is so good I decided to buy it and try it... Oh my I am glad I did this dress is uniquely adorable and very versatile!
ByKaren C. MangicaroWednesday, 22 April 2020
I ordered a Bigger size and glad I did. The dress is so pretty and easy to wear. Would definitely recommend and arrived early
Byrebecca collinsFriday, 17 April 2020
ByJalisa RTuesday, 14 April 2020
It's a lovely dress fits well
ByJanet EFriday, 10 April 2020
I received the correct size I originally ordered in the mail yesterday! Small fits true to size. The material is lovely—not too thick and not too thin, I can still move around in it very comfortably! The top also fits well, much better than the XS. I'm glad they resent me the correct size I originally ordered, because now I absolutely love this dress! The color is so gorgeous!
ByurstandingonmytoesThursday, 02 April 2020
i bought this item for a female friend and she loves it its a gorgeous dress delivered on time.excellent service will order stuff again in the future.
ByJessicaFriday, 17 January 2020
This is a great dress. It fits tight and holds you in while flaunting your curves. I think the sizing guide from the seller is on point. I thought about getting an xs but then last min. Went with the small and am happy I did. The seller is really awesome aswell. Very happy😊
ByLanceSaturday, 11 January 2020
Bought this dress for a wedding-absolutely loved it!It fits perfect. Certainly enhances what "you have"! I also purchased an ivory lace underlay halter top to wear with it. It was perfect-and gorgeous. Would buy this dress again and again!
ByBALJINDER SAGGUFriday, 10 January 2020
This dress looks great! I like it to look good, I can spend a relaxing day on the beach, the material is very thin, and the good materials are good! Value for money! It's slightly tightened, but once it's on it, it doesn't matter. I will buy another
BySTANDRA H.Friday, 03 January 2020
Product arrived on time and was perfect for my daughter's graduation.