New summer bandage dress, sexy black lace fashion nightclub evening dress
stars, based on
11
reviews
Description
esaning

Material: 90% polyester
Length: knee length
Sleeve: Long sleeve
Adjustment: Suitable for club, nightclub, party, night out, clubwear, evening, wedding, homecoming. Style good for Spring,Summer,Autumn and Winter.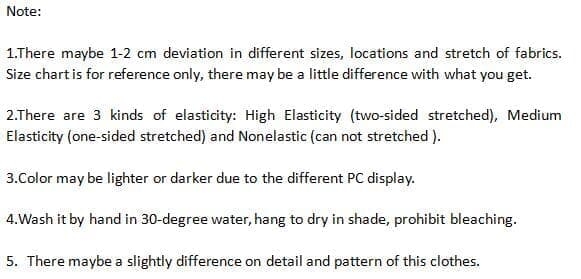 Reviews (11)
ByLMcCWednesday, 13 May 2020
Great fabric- not see-through. I am pear shaped so the booty/thigh area is a little tight. But not so bad that I couldn't wear it out.
Bymonica brownTuesday, 28 April 2020
Okay...I loved it. It's perfect for girls who are wider in the hip area and have a small waist. It's very flattering.
ByAmy C.Wednesday, 22 April 2020
Perfect dress, material is amazing
ByNaylaFriday, 17 April 2020
The dress fits perfectly but my boobs were too big and I wear a 36DD and ordered a large. I just feel like the top was designed weirdly. I only wore it once to my trip to Mexico and overall I really loved it
ByJulie A.Tuesday, 14 April 2020
Amazing quality and fit.. Gifted this to my wife.. She loved it..
ByPK WinburnWednesday, 08 April 2020
I brought a xsmall and the fitting was very nice. Outfit came on exact shipping date just in time for my birthday.. Absolutely NO COMPLAINTS!!
BysomphitWednesday, 01 April 2020
Beautiful good dress and material it so good
ByBlackCoffee☕️Friday, 17 January 2020
I'm 5'5", 150, 36D and ordered the dress in a large. It was very snug, but that was expected. Bandage dresses are tight and accentuate your curves.I could not have been more pleased. I was going for a classy, sexy look and I felt that I achieved just that.I would highly recommend.
ByDress ShopperSaturday, 11 January 2020
Dress arrived amazingly fast. Construction is flawless. I am 6' and it was past my knees which helps keep it a little more demure. My measurements are 36-28-39, athletic build and I ordered the size large though I normally wear a medium. The size medium would have fit as well but probably would have been too snug so I'm sticking with the large.
ByHalleyFriday, 10 January 2020
This product is so amazing good quality well worth the money!! O want more in different colors!
ByJessicaThursday, 02 January 2020
With the right shoes and jewelry this dress looks fancier than it is. Pleasantly surprised it almost feels lined, making it a wonderful cold weather party dress. I am tall for a woman, and it actually landed right below my knee.