New summer bandage dress, strapless nightclub evening dress
stars, based on
8
reviews
Description
esaning

Material: 90% polyester
Length: knee length
Sleeve: sleeveless
Adjustment: Suitable for club, nightclub, party, night out, clubwear, evening, wedding, homecoming. Style good for Spring,Summer,Autumn and Winter.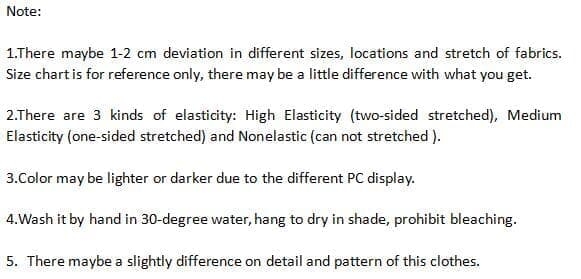 Reviews (8)
ByGabby TrejoFriday, 24 April 2020
This dress is beautiful! Looks stunning on and great quality for such a great price!
ByK. WattsMonday, 20 April 2020
Very nice quality and lovely fit
ByMila YánezWednesday, 15 April 2020
Very nice dress , nice material, well worth the money
ByNina VolavolaFriday, 10 April 2020
ByLauren PoulinThursday, 02 April 2020
VERY COMFORTABLE... EASY DRESS TO WEAR TO WORK... LOOKS GOOD ON!
BySandra H.Monday, 20 January 2020
OMGOODNESS...much better than I expected and it pulled everything in together..this dress will not disappoint you. Didn't have to worry if the girls would fall ot very secure up top.
ByKylee LindboThursday, 16 January 2020
Absolulty amazing. I am a thicker girl and although it was tight(as I wanted it to be) it pulled everything I didn't like it and made me feel amazing.
ByTaylorMonday, 06 January 2020
I love this dress! I got two different colors. I have wide shoulders and a large bust but the waistline fit well. The fabric is lightweight so you can wear it in the fall, spring, and the summer.