New summer dress, sequined deep V-neck sling dress, sexy evening dress
stars, based on
8
reviews
Description
esaning

Material: 90% polyester
Length: knee length
Sleeve: sleeveless
Adjustment: Suitable for club, nightclub, party, night out, clubwear, evening, wedding, homecoming. Style good for Spring,Summer,Autumn and Winter.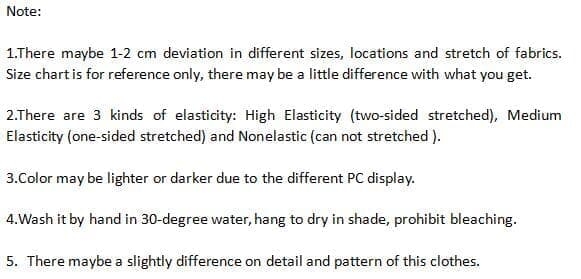 Reviews (8)
ByElnora HartMonday, 27 April 2020
This dress was amazing. I got a lot of compliments. I'm at toothpick I wish it came in an extra small but other than that it was great! I'm 5'2 and 115lbs! I would totally buy if I were you. Wore mine to a Christmas party!
ByPatty ParkerSunday, 26 April 2020
I love this skirt and I feel so sexy in it!! I have one in navy, maroon and gray and I'm wanting to get one in every color soon!!
ByConnie F.Tuesday, 21 April 2020
Sexy hourglass fit. Will definitely buy more
Bymom1985Thursday, 16 April 2020
It's the second time I buy clothes from esaning and they are so good in quality and size you would not believe it. This dress fits perferctly, soft on the curves and very elegant. Will definitely buy more clothes from this shop as they all seem to be great.the dress overall looks feminine and lovely.
ByKathrynMonday, 13 April 2020
really love this dress I also have a black one it fits snuggly as required and can be worn with or without leggings very comfortable
ByJasmine QFriday, 03 April 2020
Absolutely beautiful dress, well made, well fitted, fantastic product. HIGHLY RECOMMENDED.
ByJenniferThursday, 16 January 2020
There wasn't many photo reviews but I took Chance, love the dress fit great !, exactly like the photo material is very stretchy but a bit thick so it was perfect !
ByAmandaTuesday, 07 January 2020
Dress fits great creates a beautiful silhouette I love it I want it in a few different colors