Description

Material: 95% polyester
Length: knee length
Sleeve: sleeveless
Adjustment: Suitable for club, nightclub, party, night out, clubwear, evening, wedding, homecoming. Style good for Spring,Summer,Autumn and Winter.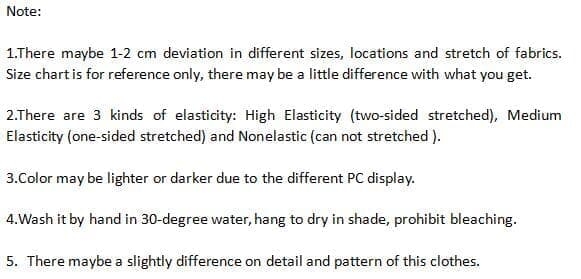 Reviews (5)
ByZsa giiFriday, 03 April 2020
This dress is stunning!! Absolutely amazing dress!! Runs slightly small but is a corset back so can be laced up to fit!
ByChrissyWednesday, 22 January 2020
Love this dress. I have worn it to three Christmas parties already and got so many compliments.
ByE. PaulkThursday, 16 January 2020
I absolutely loved this dress... I am 4'11 and weigh 150lbs. The dress fit perfect. I wore the dress to a wedding and got so many compliments.
ByNicoleMonday, 06 January 2020
Very tight, sucks you right in, flat chested but still looked OK just very flat up top, dress is nice if you have curves!
Bysophia bhagwandeenMonday, 06 January 2020
Ladies if you are wondering if you should get this dress or not, please look no further! You will thank me later. I Found this dress last minute and it came quick with upgraded shipping 2-3 days. FIT PERFECTLY! I am pleased to pieces with this purchase. Ladies TRUST ME when i tell you, this dress will make you look and feel like the star of the night. Wore for my bday and i got so many compliments. I couldn't keep my own eyes off myself lol!! Great buy!! Great price! Amazing quality!