Description
esaning

Material: 90% polyester
Length: short
Sleeve: sleeveless
Adjustment: Suitable for club, nightclub, party, night out, clubwear, evening, wedding, homecoming. Style good for Spring,Summer,Autumn and Winter.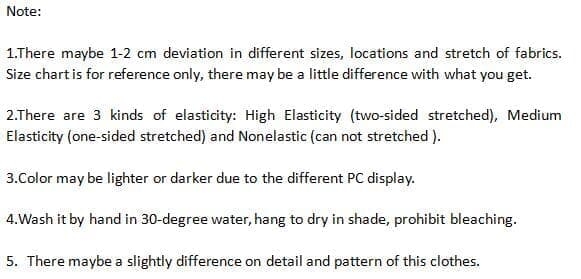 Reviews (11)
ByDanni StallingsWednesday, 13 May 2020
This dress is actually very pretty , the texture was stretchy and hides any imperfections . The color was beautiful ! I purchased an XL . I am y'all with a long torso so I'm used to clothing items being alittle too short . I'm 5'8
BySherlon st.louisTuesday, 28 April 2020
I'm 5'5" and 150lbs. I got a medium and a large. I kept the medium. The large felt good also but just didn't do what the dress is supposed to do. This dress is supposed to fit like a glove. It's adorable. I got the black for the slimming effect and because it has enough going on style-wise that it's not just a boring black dress. It looks awesome paired with faux leather leggings and booties. I love it!
ByAmberWednesday, 22 April 2020
Nice to feel and look like a woman again - in a nice dress. Great for special social evenings out.
ByRosemary BianchiniFriday, 17 April 2020
This dress is beautiful. The material is soft and people cannot see through.The top is cute too. I have saved it for when I will be going to the beach.
ByISABELLETuesday, 14 April 2020
Good quality fabric and nice fit.
ByMS.YALONDAFriday, 10 April 2020
The seller is awesome. Great fit. Great material. Great price.
ByChristine HaugerThursday, 02 April 2020
Good value gift for my girlfriend, sizing accurate for her.
ByNurse SunshineFriday, 17 January 2020
Beautiful dress and fit as expected, I am shorty girl, 4.9 ' and weight 104 Lb and I usually wear size 2 and I was hesitating about to order XS but I am glad I did because it fit me perfect, just a little tight in the top but it's beautiful.
ByKindle CustomerSaturday, 11 January 2020
I just received it today. I am 5'5 and 170 pounds. I bought the XL and the fit was great! After gaining a lot of weight, most of my dresses didnt fit but this one was great. However for busty girls (I am 36DDD) there is a lot of cleavage on display (like an insane amount) so keep that in mind. The quality on first glance looks great
Bybrianne lipinskiFriday, 10 January 2020
The clothes are elastic and the fabric is very comfortable. I really think this dress is beautiful! Wearing too sexy haha! It just fits my curve and the packaging logistics is very good!
ByAshley HarrisonFriday, 03 January 2020
I've worn bandage dresses before so I knew what to expect of the material. It came wrinkle free and ready to wear. It fit perfect! EVERYONE loved the dress. It was a head turner for sure. Because the material is so form fitting I didn't have wear spanx or anything underneath it. Definitely would recommend you buy this dress!