Description
esaning

Material: 90% polyester
Length: knee length
Sleeve: sleeveless
Adjustment: Suitable for club, nightclub, party, night out, clubwear, evening, wedding, homecoming. Style good for Spring,Summer,Autumn and Winter.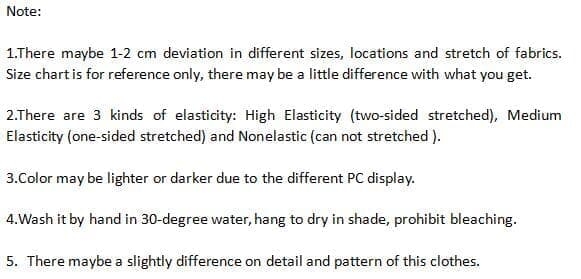 Reviews (9)
ByTerrariaFan123Friday, 24 April 2020
Byglynis r.Monday, 20 April 2020
ByDaniel J. TruxawWednesday, 15 April 2020
Fits well looks smart and sexy at the same time.
ByZeeSaturday, 11 April 2020
Loved it nice fit only thing is I do have big boobs so I need like sticker keep the dress from opening ,lovely colour and all look like the picture :) happy
ByClaire BenningstoneFriday, 03 April 2020
Nice fit really like the material
ByFlHunterWednesday, 22 January 2020
My wife liked this dress, and most of the reviews were good so I ordered it for her. Its "large size" and fits her perfect. The nice thing is it makes her waist look much thinner too. After she put it on she loved it and wanted to know what else with this line she can buy! Both the back and front are very sexy looking with the sheer look. She does not like wearing bras and was concerned that it may have shown too much without a bra, but that is not the case. It shows enough to be very sexy (and at the same time much less revealing than other dresses showing a lot of cleavage). Even if you are not too daring this dress can be worn day or night without a bra.
ByKrisMonday, 20 January 2020
This dress fit like a glove. I will definitely be purchasing more from this vendor.
ByDon WeberThursday, 16 January 2020
Fit my wife fantastic. 5'2 size zero-one waist with a large C cup. Dress was form fitting and didn't ride up as she stood up from sitting. Well made in my opinion especially for the price. It was a perfect date night dress.
ByDeana MorrisMonday, 06 January 2020
The quality of this dress is amazing, the fit is snug and flattering. Overall it hugs in all the right places, the material is thick and well made. Overall a beautiful dress.