Description
esaning

Material: 90% Viscose
Length: knee length
Sleeve: sleeveless
Adjustment: Suitable for club, nightclub, party, night out, clubwear, evening, wedding, homecoming. Style good for Spring,Summer,Autumn and Winter.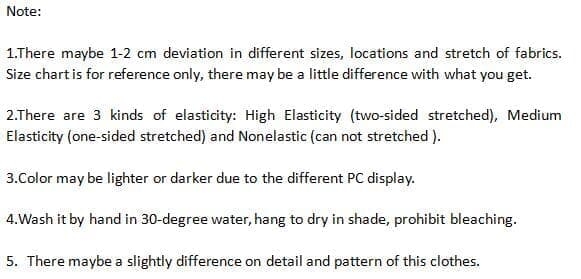 Reviews (8)
ByLynn GaertnerFriday, 24 April 2020
I was very happy with this dress fit perfect
ByElizabethMonday, 20 April 2020
I love this dress. It fits perfectly and feels great. I usually wear a US 16 and purchased an XXL. I wore it for a training video and it filmed well.
ByDeAnnWednesday, 15 April 2020
Happy with the dress, a little bit too open at the shoulders, but great for a colder day. Good elasticity.
ByNorth StarSaturday, 11 April 2020
Love it, love it, love it.
ByApril S. PhillipsFriday, 03 April 2020
This bandage dress is a lovely bright dress ideal for ladies on their holidays or for that special night out.I am more than happy to recommend this lovely dress, a must for any lady with style.
ByAA1995Wednesday, 22 January 2020
True to size. Not too sheer to wear without a shell or bra unless you are very concerned. I did without and was fine except in certain lighting and angles which added to the sexiness of the dress
ByBreThursday, 16 January 2020
ByJocelyn MurchisonMonday, 06 January 2020
This is such a classy dress. I purchased this dress for my work christmas party and received non stop compliments. Im glad i made this purchase. I will continue to purchase my dresses from this buyer.