Description
esaning

Material: 90% polyester
Length: knee length
Sleeve: sleeveless
Adjustment: Suitable for club, nightclub, party, night out, clubwear, evening, wedding, homecoming. Style good for Spring,Summer,Autumn and Winter.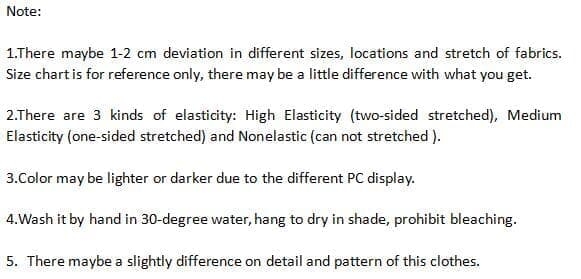 Reviews (9)
ByAmy L.Monday, 27 April 2020
Extremely comfortable and fit perfectly!
ByKeziah J.Sunday, 26 April 2020
Bought this for my wife we're Goin to a wedding fit perfect. Deliver on time and in great condition. Thanks
ByKathy B.Tuesday, 21 April 2020
Again! Their dresses never fail me! I'm 5'7 and 180lbs and the large was a perfect fit. Can't wait to order more!
BykasyThursday, 16 April 2020
Good quality dress really classy.
ByJeanneMonday, 13 April 2020
Fits as expected (perfect)
ByfrugalfannyTuesday, 07 April 2020
I purchased this dress for a white party in Miami Beach last weekend.It was really stunning and I got a ton of compliments. The fabric was very thick and I was able to wear the top without a bra (which is necessary) even though I am a 34C. It seems like a much more expensive ensemble.
ByLisa M. IndianaThursday, 16 January 2020
Loved this dress!!! I went up a size to XL. I'm 5"4' 199. Definitely wear your undergarments. Dress will show all you extra lady parts. Lol...wore for an all white party recently. I felt great in it all night. I will be buying another from this company.
ByBiancaThursday, 16 January 2020
This dress is everything. Perfect fit, perfect length perfect bandage. Quality fae exceeds my expectations.
ByKLMay11Tuesday, 07 January 2020
Amazing dress for a great price. I ordered the red dress in size large. The dress is nice quality, thick/stretchy material and it fits like a glove. It has a a slip resistant band on the inside at the top of the dress to help keep it up and in place. The bottom of the dress hits just below my knees. The dress looks sexy and elegant on, definitely exceeded my expectations.