Description
esaning

Material: 90% Viscose
Length: knee length
Sleeve: sleeveless
Adjustment: Suitable for club, nightclub, party, night out, clubwear, evening, wedding, homecoming. Style good for Spring,Summer,Autumn and Winter.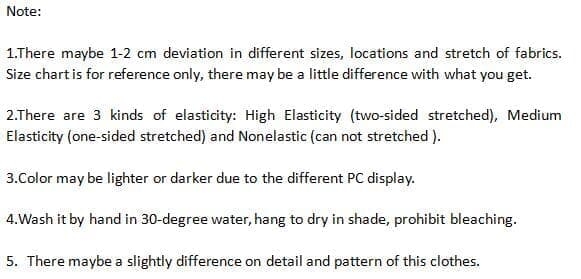 Reviews (12)
ByTalma J. WilliamsMonday, 27 April 2020
BydannySunday, 26 April 2020
This dress is super beautiful and fits perfect. I wore it for my Christmas party and everyone loved it. ????
ByKara KingTuesday, 21 April 2020
i like how the Material feels and the both of them or beautiful dresses and the fits me good
ByChanelThursday, 16 April 2020
Love this dress fits amazing and great price and packaging
ByAngie R.Monday, 13 April 2020
Nice basic dress. Lovely colours to choose from. Nice material.Excellent delivery time.
ByAndrea ScottTuesday, 07 April 2020
The color is vibrant, medium fit me perfectly (36B bra, 29in waist, 38in hips), and good quality.
ByEmma BiermannThursday, 16 January 2020
Really liked this dress!! Was super comfy and stretchy plus not too short at all!!
ByRobert L. JohnsonThursday, 16 January 2020
Excellent transaction. Dress fits perfectly and looks so beautiful. Highly recommended!
ByAlly PThursday, 16 January 2020
Absolutely loved this dress! At first when I opened the package, it looked super small.. but once I tried it on- loved it! Bought for a trip in Las Vegas and felt super comfortable in it! I'm not one to typically wear tight clothing but this dress shaped me perfectly and made be feel very confident! I purchase a LARGE. I am 5'3" and 150lbs. Definitely recommend this dress and the price was awesome!
ByDanielleThursday, 16 January 2020
The dress is true to size , It also fits tight so it makes your curves stand out . I love it ! Must buy .
ByKristen BywaterThursday, 16 January 2020
This dress fits me surprisingly well. It's very flattering and does a good job hiding my muffin top. Plus it covers most of my chest and I'm 32DDD. It's perfect for a night out. I highly recommend it.
ByS.R.Tuesday, 07 January 2020
I just got this dress today in the mail and I love it! I am small fit perfectly! It is a good quality item and I can't wait to wear it next week to the event I originally purchased it for.