Red bandage dress, club long sling fishtail party dress
stars, based on
10
reviews
Description
esaning

Material: 90% polyester
Length: Long
Sleeve: sleeveless
Adjustment: Suitable for club, nightclub, party, night out, clubwear, evening, wedding, homecoming. Style good for Spring,Summer,Autumn and Winter.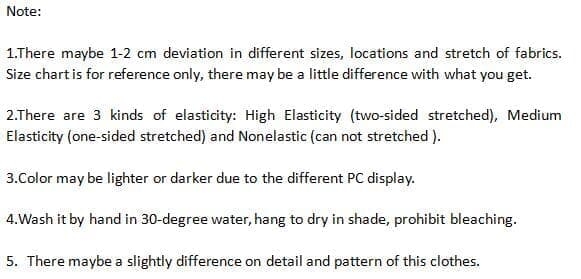 Reviews (10)
Bykatherine graysonWednesday, 13 May 2020
I love this dress! It is very comfortable and has a little stretch to it. Fits as expected. I am wearing a size large.
ByOdalys M. RodriguezTuesday, 28 April 2020
Ok, so this is well made and does fit true to size. I'm 5'6" and wear a 16 in pants and am a 40D. The XL fit perfectly and it's definitely a flattering shape.
ByA LloydWednesday, 22 April 2020
Beautiful quality dress and exactly like the photo! I felt great in it when I tried it on and can't wait to wear it at my party
ByJamie HFriday, 17 April 2020
ByFW1989Tuesday, 14 April 2020
Excellent quality, fit as expected.
ByIris ShimmellFriday, 10 April 2020
Fits really well...I love it!!!
ByMicki BThursday, 02 April 2020
Arrived very quick and fits perfect.
ByCandaceFriday, 17 January 2020
The color is fabulous, fits like a glove, I am 5ft and 110, bought small, was perfect, would recommend
ByNurse SunshineSaturday, 11 January 2020
Beautiful dress and fit as expected, I am shorty girl, 4.9 ' and weight 104 Lb and I usually wear size 2 and I was hesitating about to order S but I am glad I did because it fit me perfect, just a little tight in the top but it's beautiful.
ByAnAJFriday, 03 January 2020
The dress was beyond my expectations. It fits perfect! The material feels expensive . It sucks everything in like a spankx . I wore it to a tropical wedding in the Cayman Islands . It's warm weather friendly. It's a beautiful dress .