Description
esaning

Material: 90% polyester
Length: short
Sleeve: sleeveless
Adjustment: Suitable for club, nightclub, party, night out, clubwear, evening, wedding, homecoming. Style good for Spring,Summer,Autumn and Winter.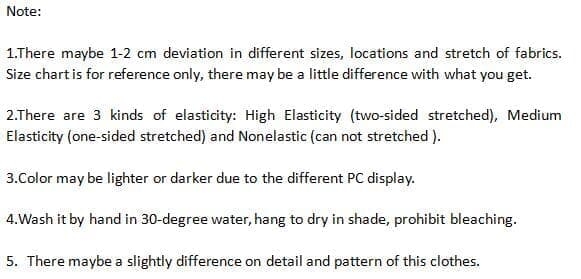 Reviews (13)
BySarah KWednesday, 13 May 2020
I'll update with a photo later but this dress is great. I was afraid it might be too short or too tight because usually that's what you get with Amazon dresses right? But this fits as a true medium. I'm 5'7 130-133 lbs 36C and I followed the recommendation of the manufacturer and ordered the medium. Whew! It is perfect. Will order in other colors again. Looks expensive.
ByTiana BurtTuesday, 28 April 2020
This dress is so pretty. The color is beautiful and the style is sop flattering for all body types. I'm 5'4" and wearing a medium because I was a bit afraid a small might be too short and I'm glad I went with the medium.
ByDenise ChevereWednesday, 22 April 2020
Fit as described. Looks great.
ByRandi DaveyFriday, 17 April 2020
What a fantastic product fits perfect holds you in firmly and is very comfortable felt fantastic!
ByTeeTuesday, 14 April 2020
Soft stretch good quality fabrics
ByJohnWednesday, 08 April 2020
ByR. SantucciWednesday, 01 April 2020
Fits just right, good length too
ByKKFriday, 17 January 2020
Oh how I LOVE this dress! I received several compliments when wearing the dress. The material is of quality and shapes your body. I am 5'4 and ordered an XL, I could have gotten a large, but I have a small belly :) so I always buy a size up to provide a little wiggle room.I did not feel exposed when wearing the dress.
Byxkid2flyFriday, 17 January 2020
I absolutely loved this dress!!!!
ByjenniferSaturday, 11 January 2020
I love this dress and would buy it in every color! It fits perfectly and great quality and looks super expensive.
ByMichelle LeeFriday, 10 January 2020
I love it! I'm 5'2, 118. Short torso! It fits my body shape. The fabric on the inside is super soft. Kind of like wool so it'll keep you warm. I was hesitant in wearing it in the summer because I felt like I was going to get super hot. The dress is pretty thick. I love it though. I bought it in red, green and black!
ByMrs. KinneyFriday, 03 January 2020
It fit just right. The top was kinda tight. But the dress hugs all of my curves.
ByDEEBThursday, 02 January 2020
This dress is so beautiful! I kept getting compliments all day. It was the perfect fit for my body and the material quality is excellent. This is a great buy!