Description
esaning

Material: 90% polyester
Length: knee length
Sleeve: Short sleeve
Adjustment: Suitable for club, nightclub, party, night out, clubwear, evening, wedding, homecoming. Style good for Spring,Summer,Autumn and Winter.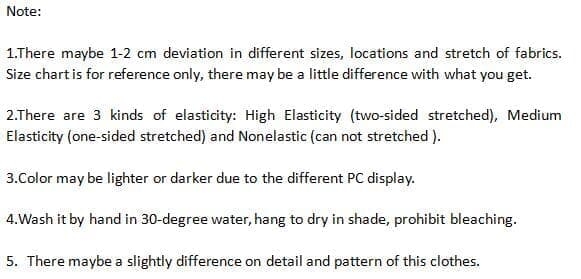 Reviews (8)
ByTanya TFriday, 24 April 2020
ByJerrilyn M LanclosMonday, 20 April 2020
It was perfect for my daughter
ByD DownsWednesday, 15 April 2020
The dress was really lovely and h TY he material was very nice too Came up big on the hips would recommend this dress
ByaprilFriday, 10 April 2020
Loved it fitted perfectThanks
ByEllen BrennemanThursday, 02 April 2020
absolutely lovely dress. fits as expected. looks very good :)
ByRuthie Adrienne VargasMonday, 20 January 2020
Loved it!!! Enhances every curve and looks like a million bucks. If you got boobs becareful because they will definitely be making a cameo.
ByKatie McLeanThursday, 16 January 2020
So cute! It's a really thick sturdy fabric but still comfy. It holds everything in and sucks you in in all the right places. If you're smaller/medium chested a bra is not necessary because the tight fabric holds your boobs in place and the fabric is thick enough that nothing will show through. its such a pretty and unique color, perfect for any skin tone. I ordered a size Small and it fits perfectly, just snug enough but not overly tight. I'm glad I went with the S and not XS because I think XS would be too tight.
ByGalMonday, 06 January 2020
If you have an hourglass figure, this is for you. It beautifully accentuates a waist, and I love the soft fabric.