Description

Material: 90% polyester
Length: knee length
Sleeve: sleeveless
Adjustment: Suitable for club, nightclub, party, night out, clubwear, evening, wedding, homecoming. Style good for Spring,Summer,Autumn and Winter.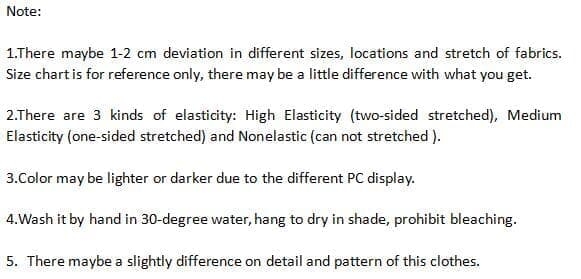 Reviews (9)
ByEsaning CustomerWednesday, 01 April 2020
Great item, good fit, want more
ByDaynaFriday, 17 January 2020
Perfect fit, beautiful color, top grade fabric, professionally made. This dress is what every girl wants. It can be worn on date night, after work affairs, weddings and more. Very versatile.
ByKim A. CamachoFriday, 17 January 2020
This dress is gorgeous! Very sexy! I got a lot of compliments.
ByAnonymousFriday, 17 January 2020
ByAmandaFriday, 17 January 2020
I loved the dress and the material was excellent.
ByMasegoFriday, 17 January 2020
Quality material, more than expected
BySamaraSaturday, 11 January 2020
Perfect dress....amazing and sexy :) size chart is correct...I am size M and it was perfect for me.....
ByBreaktop22Friday, 10 January 2020
Wife looks hot - hugs all the right curves! Quality is much higher than we both expected...even has a liner.
ByMalykFriday, 03 January 2020
I love how the material is not too thick and not too sheer, it's a stretch material, it's not really fitted nor is it too loose either. I am in love because it looks exactly like he picture and is true to size !