Spring and summer new bandage dress, hanging neck fishtail dress
stars, based on
11
reviews
Description
esaning

Material: 90% Viscose
Length: knee length
Sleeve: sleeveless
Adjustment: Suitable for club, nightclub, party, night out, clubwear, evening, wedding, homecoming. Style good for Spring,Summer,Autumn and Winter.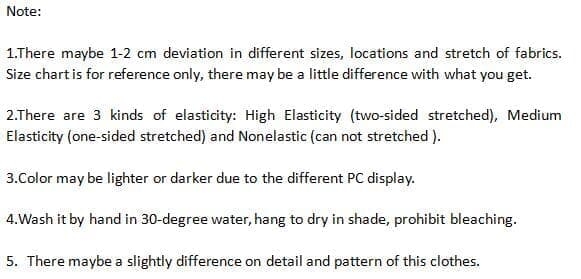 Reviews (11)
ByAndrea P.Wednesday, 13 May 2020
I absolutely loved this dress. Had so many compliments and fit as I would have expected. I loved that you could tighten the waist for those small waist big thigh ladies like me
ByLilliTuesday, 28 April 2020
As a petite woman with different sizes on top and bottom, I usually have a really hard time finding a dress that fits. I was so pleased that I even ordered it in two different colors. You really can't beat the good looks and great price on this.
ByamyWednesday, 22 April 2020
Amazing value for such a beautiful dress. The quality is superb. the only criticism is that the waistline was a bit short for me but am able to disguise it with the satin ribbon, so not too much of a problem. Perfect length for 5'4" Size ordered 10 - colour navy.
ByjinkeyFriday, 17 April 2020
The product is exactly as shown on the picture. I am size 8-10 ordered M and it fits.
ByPattyTuesday, 14 April 2020
ByJennifer ThompsonFriday, 10 April 2020
Loved this dress. Will be ordering it in other colors soon.
ByKatieThursday, 02 April 2020
Looks lovely and fit quite well. Good value for money
ByMiriam ArteagaFriday, 17 January 2020
I love love love this dress. I purchased a medium and I love it. I am 5'2 weight 143lbs. The dress keeps you feeling nice and tight. The material is thick. A little tight on the chest area and I am small busted but the stretchy material doesn't make it uncomfortable to wear. Wore it for a wedding and I loved it.
ByJhonaChrisSaturday, 11 January 2020
I bought this for a girls trip and it's absolutely beautiful.Great quality, stretchy and heavy material. I bought a large. I am 5'7 and about 165 lbs. The dress is tight and hugs your body in all the right places. I just don't like my current weight (after having a baby) and feel if I was a few lbs lighter this dress would be a hit.but overall great dress!
ByCarrie WanamakerFriday, 03 January 2020
Very high quality material and very flattering for all body types. It's a thicker compression-like fabric so it hides imperfections. I would absolutely recommend this dress, you won't be disappointed.
ByPrime AddictFriday, 03 January 2020
Amazing quality fabric…wore it to an evening wedding. Fit well…I'm usually a 10-12 or L…VERY SNUG for an xl but that's the bandage effect I suppose. The top is larger chest friendly…I'm a 36G. The zipper locks well but I still sewed in a hook and loop for added security. Ton of compliments.