Description
esaning

Material: 90% Viscose
Length: short
Sleeve: Long sleeve
Adjustment: Suitable for club, nightclub, party, night out, clubwear, evening, wedding, homecoming. Style good for Spring,Summer,Autumn and Winter.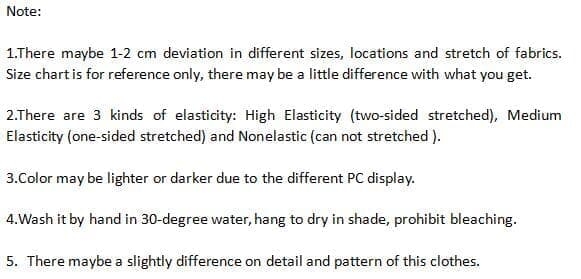 Reviews (11)
BymandyWednesday, 13 May 2020
I liked this dress so much, I ordered it two more times. I now own this dress in black, grey and red. Whenever I wear them, I get compliments.Highly recommend.
ByQuicksilverTuesday, 28 April 2020
Dress lovely marms to big for gloves but all good
ByAfrica86Wednesday, 22 April 2020
This dress is ideal for professional settings and is comfortable enough to wear for long hours.
ByWanita M. HightowerFriday, 17 April 2020
Amazing wee dress. Exceeded all my expectations. Love it so much that I need to get another one shortly
BySabrina EirscheleTuesday, 14 April 2020
really good quality, good fit and is perfect for any occasion.
ByKelliWednesday, 08 April 2020
It is perfect! Great material, beautiful and sexy.
ByNorman ForsythWednesday, 01 April 2020
Just what I wanted, great service, thank you.
BytiffanyFriday, 17 January 2020
This dress is perfect for any body type! I'm 5'1 and 115 lbs. The way this dress is design gives you a medium weight bandage dress. Most bandage dresses are heavy and weighs you down. This doesn't do it at all. It keeps everything tuck in and shows off your curves too!
ByRen HoekFriday, 10 January 2020
Wow this is an amazing buy, can't believe the quality for how inexpensive it is. I had no frays or loose threads whatsoever. Dress came folded neatly in a cute little ziplock-type bag that I plan on keeping and using, no point in throwing away a useful item. Fabric is fleece inside, satin outside, so this will be fun to play with once it starts getting cold out. I think it would be too much for a summer day. Length is long enough to where you can bend and not show the world your goodies. I'd rather wear this to dinner than a club. It might just be my thin, not-curvy body type, but it looks more modest on me than the photos the seller is using. Very comfortable, I don't see any panty lines, and you can cover up with the right bra, but I took photos without one.
ByBeverly DennisThursday, 02 January 2020
I got this dress for a wedding I was attending. It is really body forming and so I wore a long sleeveless cardigan over top for more comfortability. I got many compliments on my outfit. I ordered an XL and it fit perfectly as I can wear a Large or XL depending on the material.
ByAshley RTuesday, 03 December 2019
Loved this dress! Wore it to a wedding and received so many compliments on it. Fit as expected. Perfect length, not too short but not too long. Looks like it would be more expensive I would definitely recommend this dress.