Summer bandage dress, sexy one-shoulder long-sleeved club party dress
stars, based on
9
reviews
Description
esaning

Material: 90% polyester
Length: knee length
Sleeve: sleeveless
Adjustment: Suitable for club, nightclub, party, night out, clubwear, evening, wedding, homecoming. Style good for Spring,Summer,Autumn and Winter.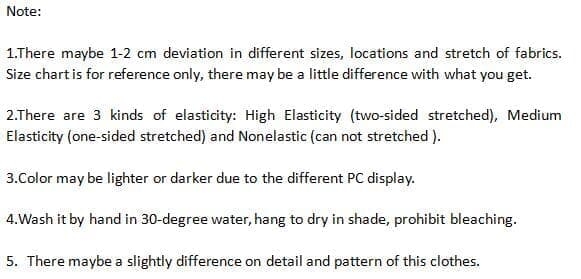 Reviews (9)
ByMary Ann McNeffFriday, 24 April 2020
Loved the dress worn on a cruise for the white night. This could be worn to an event of as a lovely summer dress. Loved it
ByBrandi CoxMonday, 20 April 2020
This dress is so stylish. It is a little bit stretch and it hugs curves. The length is great, below the knee. Fantastic dress. I bought a medium and I am 5'4 and wear a 6/8 size.
ByJoeylynn ArgudoWednesday, 15 April 2020
Classy sexy and comfortable to wear feels nice and very flattering
ByJ. ReitzSaturday, 11 April 2020
I loved this dress can't wait to wear it when the weather gets warmer.
ByKaren HanlonFriday, 03 April 2020
Great value for money because this dress has a tailored look even although it feels like a soft jersey cotton. Certainly it's not forgiving because the fabric is thin but it definitely looks good on and is flattering as well as easy to wear. I'm very pleased indeed with this dress and shall order more in various colours. I've been complimented several times and wore it for the first time today, so thought I'd jot out this review.
ByyesWednesday, 22 January 2020
Great quality of the material super sexy... Can't wait to get it in another color.
ByLegalEssenceMonday, 20 January 2020
I love the fit of the front and back of this dress. On the left side my boob is larger than my right, so the fit is different. Debating on whether or not to wear the dress to a Christmas party. Overall, I was pleased with the dress after receiving and trying it on.
ByLBThursday, 16 January 2020
I was not expecting this to be such a great dress. It is fitted but hid all the problem tummy areas. The quality is great, the fabric was thick, and I was so surprised I liked it this much.
ByMarls CMonday, 06 January 2020
First the style is very glamorous! Then the material is excellent and exceeded my expectations! I also bought a similar style from a different seller but material was cheaper. This one is stretchy and thick. Really good quality. My friends told me they love my dress. Wore it to a masquerade event.