Description
esaning

Material: 90% polyester
Length: knee length
Sleeve: sleeveless
Adjustment: Suitable for club, nightclub, party, night out, clubwear, evening, wedding, homecoming. Style good for Spring,Summer,Autumn and Winter.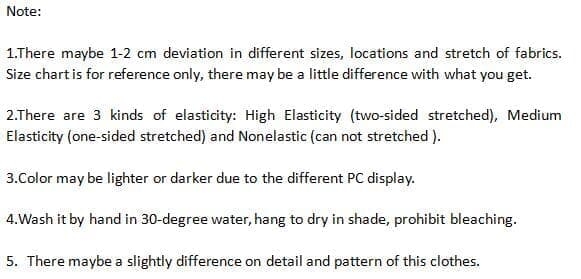 Reviews (10)
Byyamilet socarrasMonday, 27 April 2020
Fit perfect and a great deal.
ByElizabeth J. BoguckiSunday, 26 April 2020
Beautiful dress!! I usually wear a large, bought 3 for my daughter and I to try, in 3 sizes and 3 colors, and the medium fit me better than the large. All 3 colors were gorgeous and look nice on. The green and the green and blue is what we ended up wearing for New Years Eve, with black tights.
ByPañalTuesday, 21 April 2020
Love it! I want it in each color!!!
ByChrisThursday, 16 April 2020
Bought this dress as it was cheap and wanted to check the sizing On opening the package i was imediatly impressed Good thickness of material Well made and a great style I am a size 12/14 and this dress fits perfectly shows off all the essential curves Stylish and Sexy Will buy more from esaning
ByShaqAttackMonday, 13 April 2020
perfect I will buy another x
ByLisaTuesday, 07 April 2020
Absolutely love this! So sexy, fits like a glove. Thick material, very well made. Great purchase! I am 5'1" 115lb, usually wear size S. I bought a small and it fits as expected.
ByAlfonso Romero and HeatherThursday, 16 January 2020
This dress is really comfy which is my main priority wearing clothes but it also is very nicely fitting and I feel it would fit a woman of any shape 🥰
ByBrenda AmesThursday, 16 January 2020
I got so many complements from men and women it really looked good on me I'm 5"2 185lbs people was asking me where did i get my dress from my body was looking really snatched in this dress
ByAnn H.Thursday, 16 January 2020
Gorgeous! Beautiful Bandage Material Fantastic Fit flattering from all angles...
ByKimberlyTuesday, 07 January 2020
I bought this dress for my daughter and she live the thickness and quality! She thought the color was so beautiful and couldn't wait to wear it out.