Description
esaning

Material: 90% polyester
Length: knee length
Sleeve: sleeveless
Adjustment: Suitable for club, nightclub, party, night out, clubwear, evening, wedding, homecoming. Style good for Spring,Summer,Autumn and Winter.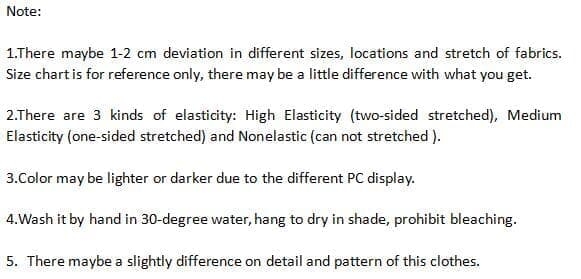 Reviews (9)
ByRayann MuhammadFriday, 24 April 2020
I don't quite look like the model but the dress is lovely, elegant and fits perfect
ByVickie AineMonday, 20 April 2020
I love this dress!! It fits like a glove and is very flattering to the figure. Looks like it was purchased from a nice department store. It is appropriate for work coupled with a blazer or you can wear it to a wedding, formal event, or fancy restaurant. I would consider purchasing again in a different color I like it so much.
ByZsa ZsaWednesday, 15 April 2020
Very smart, well made and a good price
ByBarbara HunterSaturday, 11 April 2020
Beautiful dress! Looks exactly like the photo when on, lovely material and fit is perfect. Looks and feels very sexy but sophisticated as well. Great dress for the price!
ByStephanie L. SimsFriday, 03 April 2020
Love this dress. Easy to wear. Flattering shape
ByMonetWednesday, 22 January 2020
Dress was so nice! I'm 5'11 and 175lbs and I got a large. Fit perfectly. I couldn't find a brown bra for the illusion so just went with black and it looked great. Many complements. I was able to wear my black spanx under them which come up over my belly button and you couldn't tell.
ByNishawndraMonday, 20 January 2020
This dress is gorgeous! I was so happy I ordered it and had it expedited for my vacation. It fits me perfectly. It is a "banded" dress so expect it to fit closely as it hugs every curve. Love it!
ByKenneth E GriffinThursday, 16 January 2020
Very tight dress but great quality (especially for the price!) I loved it and got so many compliments when I wore it. Considering buying a few other clothes or styles from this brand after this dress being such a hit
ByCarrie WanamakerMonday, 06 January 2020
Very high quality material and very flattering for all body types. It's a thicker compression-like fabric so it hides imperfections. I would absolutely recommend this dress, you won't be disappointed.