Description

Material: 90% polyester
Length: knee length
Sleeve: sleeveless
Adjustment: Suitable for club, nightclub, party, night out, clubwear, evening, wedding, homecoming. Style good for Spring,Summer,Autumn and Winter.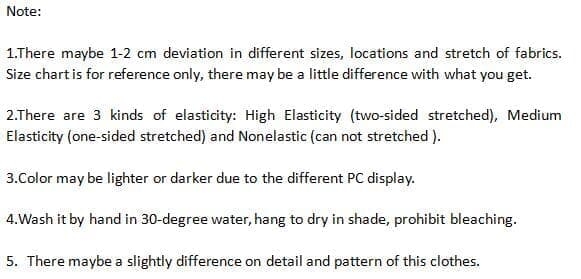 Reviews (5)
ByJaelin HendersonFriday, 03 April 2020
Gorgeous dress, , Stunning on, , Can't go wrong with this dress especially for the price, , Very happy with it
ByJelen-AnnWednesday, 22 January 2020
Comfy for a date night with partner or a simply party
BymargaretThursday, 16 January 2020
This dress is perfect!!! It's so flattering and I got tons of compliments!!! The dress hugs my curves perfectly!
ByKLMonday, 06 January 2020
I love this dress. It fits like a glove. My only issue is that it is a little too sexy for the event I bought it for. Beware- this dress may be too sexy! :-)
ByMimiMonday, 06 January 2020
Wore this dress to my brother in laws wedding! It was awesome , fit as expected and hugged in all the right places. I got a lot of compliments !it was perfect