Description
esaning

Material: 90% polyester
Length: knee length
Sleeve: Long sleeve
Adjustment: Suitable for club, nightclub, party, night out, clubwear, evening, wedding, homecoming. Style good for Spring,Summer,Autumn and Winter.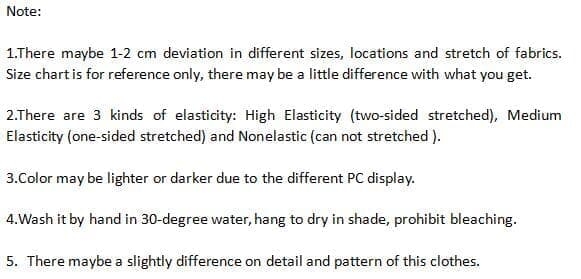 Reviews (9)
ByJulie KWednesday, 13 May 2020
Good quality and fit well. Only think to watch for is the length in the back might be a tad short for women with some booty! I thought it was sexy yet flattering. I'm 5'7" 140 lbs and 34D
ByKarenTuesday, 28 April 2020
I love this, I can actually walk like a normal human being, not like a penguin ??
ByLoriWednesday, 22 April 2020
I love this dress, fits perfect, looks amazing. Love it!
ByJayCFriday, 17 April 2020
BySara M LyonsTuesday, 14 April 2020
Really nice fit . Colour is nice . Bought a size 10 and looks lovely on . I'm very pleased with this dress .
Bysungirl470Wednesday, 08 April 2020
I Love this Outfit! Great quality material that has a lot of stretch to it. I'm 5'4", 120 lbs. and the medium fit perfectly.
BybeccaWednesday, 01 April 2020
Good fit. Good Quality. Comfy. Sorted.
ByShelita N. Memphis, TNFriday, 17 January 2020
I loved this dress. I didn't have to wear a girdle because this dress pulled my stomach area in great. This dress was very comfortable as well. I received so many compliments. I LOVE IT.
Bytyler michaelFriday, 10 January 2020
Thick material and soft on the inside. It is very clingy but looks good. I usually wear it with a kimono over it. I love it. Great purchase.