Description
esaning

Material: 90% polyester
Length: short
Sleeve: Long sleeve
Adjustment: Suitable for club, nightclub, party, night out, clubwear, evening, wedding, homecoming. Style good for Spring,Summer,Autumn and Winter.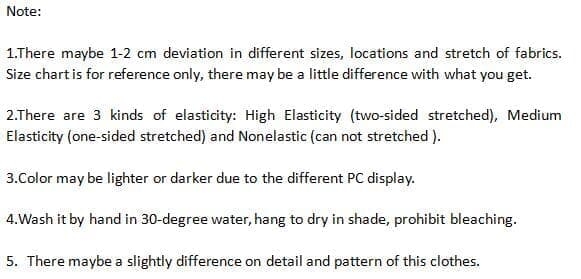 Reviews (9)
ByS europeMonday, 27 April 2020
ByBrenda TeichroebSunday, 26 April 2020
The love the fit. This dress has stretch not the little tiny cheap ones.I could have easily gotten a medium, but was nervous about the length.Love the versatility of the dress. I would recommend, will get in different colord
ByKatrinaTuesday, 21 April 2020
Wore to our grandsons wedding. Perfect fit.
ByGregThursday, 16 April 2020
Came very quick and fitted perfect. 5 stars
ByMelodi Ann KeyesMonday, 13 April 2020
It is a great dress fits perfectly as I am size 10 /12 and unsure what size to order glad I got the other colours too well worth the money
ByIowaFriday, 03 April 2020
I love this outfit! I wore it out for my birthday and I felt amazing in it. It's very Sexy and classy. Material is heavy and great quality just as you would get from those online stores. For just a fraction of the price it's a steal deal. I already have another in red and planning to buy more colors. Absolutely stunning!
ByAmandAThursday, 16 January 2020
This fit a little snug at fort then adjusts just right to your body. It held my chest great and I didn't need a bra.
ByMicah Ellis-SlaughterTuesday, 07 January 2020
This is a gorgeous dress I will most likely be buying more different colors!!!!! It for perfect! I got an extra small. It's stretchy and I have fake boobs so this dress looked amazing!!!
ByIryna EnrightTuesday, 07 January 2020
Thank you for your good work. Everything is perfectly ,stylish and comfortable and of good quality.! I am very happy! Thank you so much!