Description
esaning

Material: 90% polyester
Length: short
Sleeve: sleeveless
Adjustment: Suitable for club, nightclub, party, night out, clubwear, evening, wedding, homecoming. Style good for Spring,Summer,Autumn and Winter.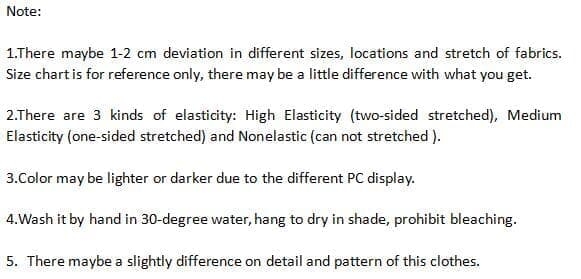 Reviews (12)
ByDarian RipplemeierWednesday, 13 May 2020
Loved this dress!!! I wore it for a winter trip to Colorado. You can dress it down or up. Work appropriate too.
ByMonica StocktonTuesday, 28 April 2020
Perfect little dress for a night out. Very comfortable and flattering. Ordered a size large. I'm 5'3, 187 lbs, curvy.
ByJanelle B.Wednesday, 22 April 2020
I have this dress in several different styles and colors - I recommend them all. They are very form fitting, but extremely flattering for all body types. The material is comfortable and stretchy, but it doesn't look cheap. Which is shocking, considering the very affordable price point.
ByLisaFriday, 17 April 2020
Fits well, well made would recommend
ByJETS69Tuesday, 14 April 2020
Nice material and fits perfectly..
ByMary G.Wednesday, 08 April 2020
This is gorgeous! It fits beautiful, it looks like a $200 outfit!
ByEsaning CustomerWednesday, 01 April 2020
Lovely and beautiful dress, good in quality. I wish i could buy all the colours
ByRedd in TexasFriday, 17 January 2020
Daughter bought this for high school graduation. Fit her like a glove! Great color too.
ByNcaceresSaturday, 11 January 2020
Beautiful dress bandage is great. Im 5' 0" 120 lbs it fits perfect! midi for a person of my size... if you taller I wont recommended just get a mini dress then.
ByT. FieldsFriday, 10 January 2020
Terrific buy. Fit as expected. Quality fabric. Prompt delivery. Would buy from seller again.
ByPrincess DeeFriday, 03 January 2020
I bought this dress to attend a wedding. I'm so glad I found it - the bride wanted me to wear blue
ByKagsFriday, 03 January 2020
Love it! Exactly what I was looking for and I highly recommend! Perfect length and the fabric feels so soft!