Summer Women's Bandage Set Deep V Top Half Skirt Two-Piece Set, Dinner Party Celebrity Party Set
stars, based on
3
reviews
Description
esaning

Material: 90% polyester
Length: knee length
Sleeve: sleeveless
Adjustment: Suitable for club, nightclub, party, night out, clubwear, evening, wedding, homecoming. Style good for Spring,Summer,Autumn and Winter.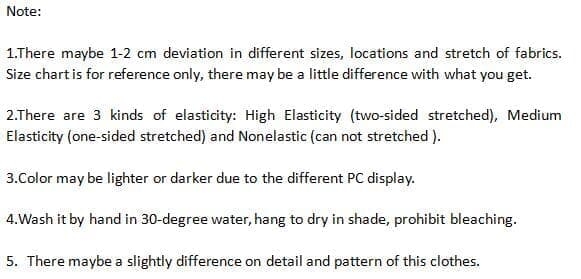 Reviews (3)
ByKimFriday, 17 April 2020
Overall it was a good dress.
ByJames ArchibaldThursday, 16 April 2020
I used this dress for a rock concert ?? It was a perfect dress??
ByTaiThursday, 16 January 2020
Absolutely loved it! It was a big hit and it was tight in all the right place. Look I have boobs in this picture dude. My chest is usually flat like a piece of paper so I'm super in love with this dress. My boyfriend absolutely loved this dress. I'm definitely buying it in more colors. Someone told me I looked like a queen and that's the nicest thing anyone has ever said to me that isn't my boyfriend or girl friends so it's a big deal for me.