Tight-fitting colorblock bandage dress, sexy V-neck sleeveless halter evening dress
stars, based on
9
reviews
Description
esaning

Material: 90% polyester
Length: knee length
Sleeve: sleeveless
Adjustment: Suitable for club, nightclub, party, night out, clubwear, evening, wedding, homecoming. Style good for Spring,Summer,Autumn and Winter.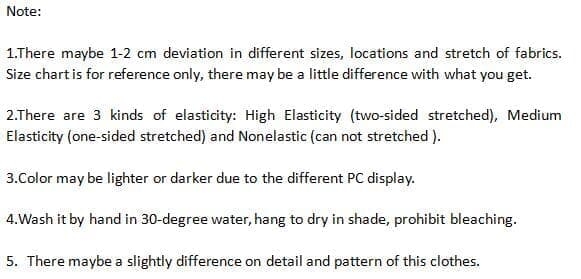 Reviews (9)
Bysoccer momMonday, 27 April 2020
Everyone loved my dress!!!...need another color!!!
ByAmy RossSunday, 26 April 2020
Lovely dress, very delicate material, fits well
ByChristina Manning-LesterTuesday, 21 April 2020
If you are looking for inexpensive work dresses you have found them! Great quality! Love the way it fits in the material is quality and stretches and is very forgiving. Fits true to size.
ByGail StormThursday, 16 April 2020
Fits well, smart and good value.
ByKelly In TexasSaturday, 11 April 2020
Fabulous dress for good price, very nice colour. Thank you.
ByLinna01Friday, 03 April 2020
ByJulie S.Wednesday, 22 January 2020
Ordered a Small. 5'2" - 120 lbs. fits comfortable, stretchy, but not too tight. Can't wait to wear out! Just need to buy a fitted crop tank for top.
BySandra DiazThursday, 16 January 2020
I was very happy to see the quality of this dress, it was thick and it fit just right. It was a little tight from the slint but I do have thick legs! I cant wait for my honey to see it on me!
ByD. S.Monday, 06 January 2020
I love this dress. It hugs me in all of the places I need it to and expands and shrinks with the season...my size. Ha! Great purchase. I'll probably get a few more like this in different colors. Surprisingly, I am very very pleased with the quality.